TMJ/TMD Therapy – Boston, MA
Providing Relief From Excessive Jaw Pain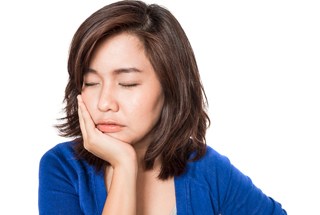 Do you have trouble with severe pain in your jaw? Does it lock up or make it difficult or uncomfortable to chew or eat your favorite foods? TMJ/TMD disorder can be a debilitating condition to live with, and many patients who battle this common disorder can have difficulty determining the exact reason for which it developed. Fortunately, individuals with TMJ can find relief with various treatment methods, but at Devonshire Dental Associates, Botox in Downtown Boston is a safe and proven method for helping patients achieve relief from TMJ/TMD pain. To find out how this effective treatment solution can help you, contact our office.
What is TMJ?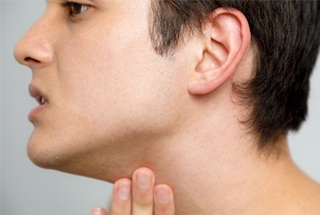 Temporomandibular disorder (TMD) occurs when the temporomandibular joints (TMJ) create pain in the joint and muscles of your jaw, making it difficult to eat, chew, and even speak. Some of the reasons a person might develop TMJ include:
Teeth grinding or clenching (Bruxism)
Genetics
Arthritis
Jaw injury
What Are the Symptoms of TMJ?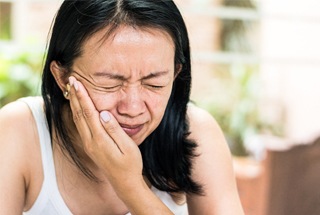 If you are prone to clenching or grinding your teeth, you might never develop TMJ/TMD, but there are other symptoms that can easily determine if you have TMJ, including:
Aching facial pain
Lockjaw or locking of your jaw joints
Difficulty chewing or eating
Difficulty opening or closing your mouth
Pain in and around your ear
Pain in the temporomandibular joints
General pain or tenderness in your jaw
How is TMJ/TMD Treated?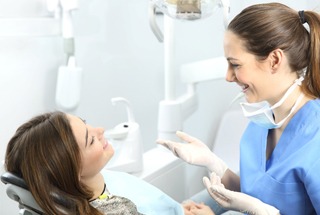 When seeking treatment for TMJ/TMD, there are many options available, but your dentist in Downtown Boston will often suggest Botox as a safe and effective form of treatment. Why? Because of its ability to quickly reduce and eliminate pain to the joint and muscle areas.
When Botox is injected, not only will it relieve the tension, but it will also keep your muscles from moving in a way that causes extreme pain. Oftentimes, patients with TMJ experience severe headaches. Botox helps to eliminate those headaches.
As a proven nonsurgical method of treatment, Botox should only be administered by a skilled and trained dental professional like Dr. Rizkallah. You'll begin to notice improvement within a few days, and the best part is that it does not require a hospital stay. You'll leave our office feeling better than when you walked in.
It is important to remember that when receiving Botox injections for your TMJ/TMD therapy, you should not rub the area after having Botox administered. This is to prevent the toxin from spreading to other areas, and you should stay upright for several hours after treatment.