Preventive Dentistry for Downtown Boston
How Can I Keep My Smile Healthy?
Maintaining your best smile isn't just something that can be accomplished once and then forgotten about – it's a lifelong job! That's why daily brushing and flossing are so important, as well as making sure to visit a trusted dentist at regular intervals for professional care. At Devonshire Dental Associates, our team wants to form a strong relationship with you and deliver friendly, skilled preventive care in a down-to-earth environment where you can feel at ease. If you're ready to get started, contact us today! Our practice is located in the Financial District, right in the heart of downtown Boston.
Dental Checkups & Cleanings
How Often Do I Need To Visit the Dentist?
For most patients, two appointments a year (or one every six months) is advised. Why? Because there are many dental problems that can develop in subtle, dangerous ways, even in patients who practice excellent oral hygiene routines at home. By being able to inspect your smile on a regular basis, our doctors can catch warning signs at the earliest stages possible and potentially save you from expensive, time-consuming treatment down the road.
Cleanings are also a vital part of regular preventive care because they allow our talented hygienists to clear away cavity-causing plaque and hardened tartar from the teeth and gums and help you avoid infection. By the end of your visit, our goal is to leave you with a smile that both feels and looks refreshed and healthy.
Nightguards for Bruxism
Is it Bad if I Grind My Teeth?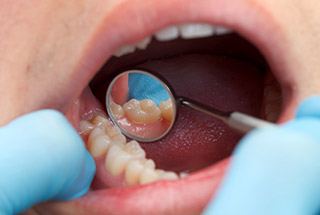 Grinding and/or clenching your teeth (a condition that's formally known as 'bruxism') can cause significant damage to your smile over time– for instance, your teeth can become damaged, cracked, or worn down, and chronic jaw and face pain can develop. That's why our doctors strongly recommend the use of a custom-made nightguard! Most patients grind their teeth at night while they're sleeping, but the consistent use of a nightguard can prevent your teeth from making damaging contact and help you finally rest easy.
Oral Cancer Screenings
Why Do I Need an Oral Cancer Screening?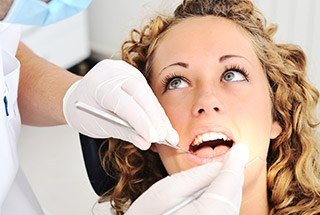 Oral cancer may not be as widely discussed in the dental office as gum disease and cavities, but that doesn't mean it isn't a serious threat to your overall well-being. In fact, studies have shown that only slightly more than half of newly diagnosed patients will still be alive in five years. This is because oral cancer routinely isn't diagnosed correctly until it's already reached advanced, harmful stages, making the chances of recovery slim. At Devonshire Dental Associates, we aim to reduce this number however we can by providing oral cancer screenings at every regular checkup. By assessing your oral tissue and drawing attention to any suspicious or abnormal areas with our fluorescent VELscope technology, we can ensure that our patients receive the help they need as early as possible.
Fluoride Treatment
What is Fluoride and How Does It Help My Smile?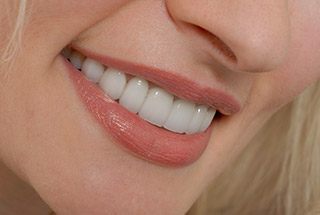 Fluoride is a natural mineral that has numerous dental health care advantages People with moderate or high caries risk factors can benefit from fluoride treatment at least twice a year. Fluoride varnish application is an effective treatment that can strengthen the enamel of your teeth and help protect you from developing cavities.
TMJ/TMD Therapy
Can You Help Me Treat My Jaw Pain?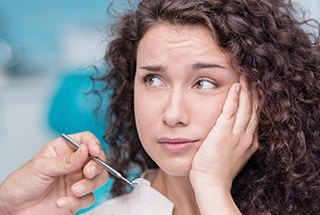 Yes! Serious, chronic jaw pain is typically a tell-tale sign of TMJ disorder, which affects the temporomandibular joints that connect your lower jaw to your skull and help you eat and speak. In order to provide our patients with relief, we can create a customized occlusal splint (an oral appliance) that's designed to help the jaw rest and reset to its proper positioning so that any further agitation is minimized. We want to give you new reasons to smile through our efforts!
Periodontal Therapy
Do You Treat Gum Disease?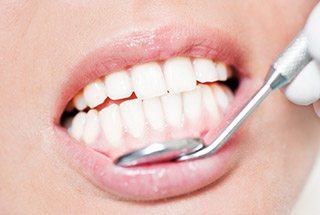 We certainly do – in fact, we have a highly-trained periodontist on our team of doctors! That means we can care for your smile's support system with fine-tuned precision and skill. Gum disease is a very common and potentially dangerous health problem that can quickly grow out of control, and we'll be sure to combat it as soon as possible with our effective therapy options.