Restorative Dentistry – Boston, MA
Can You Treat My Tooth Pain and Hurting Smile?
Dental injuries and decay can do much more than just harm your oral health over time – they can make it hard for your smile to function as it should, leave your self-confidence bruised, and even lessen your overall quality of life. That's why our dentists sincerely hope that you'll visit us here at Devonshire Dental of Boston as soon as possible if you're struggling with a problem like this. Our dental office has a friendly and judgment-free atmosphere, and our team of general dentists and specialists is well-equipped to handle a wide variety of restorative concerns, from minor fillings to extensive tooth loss. Contact our dental office today to schedule your first visit for restorative dentistry in Boston, MA!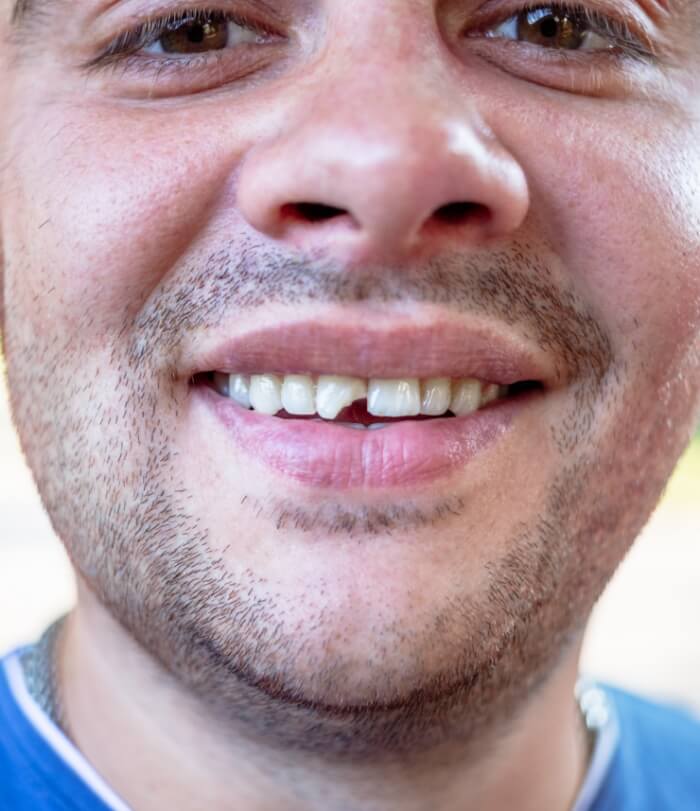 Why Choose Devonshire Dental of Boston for Restorative Dentistry?
Led by Friendly Husband & Wife Dentists
Root Canals & Tooth Extractions Handled In-House
Conveniently Located in the Financial District
Tooth-Colored Fillings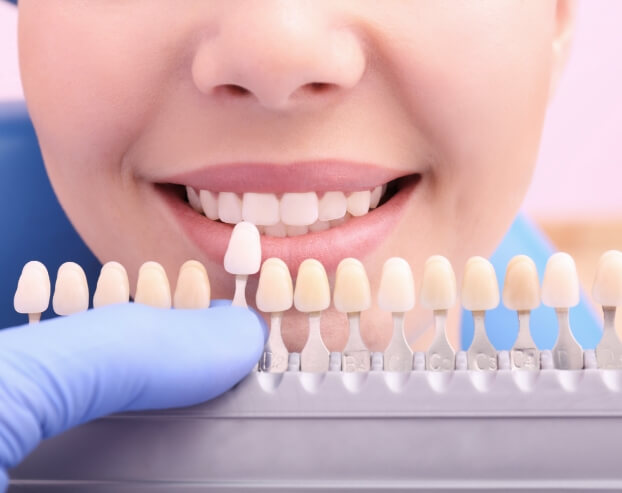 At our dental office, the days of treating cavities with traditional amalgam fillings are long-gone! Instead, we now use tooth-colored composite resin for healthier and longer-lasting results. Composite resin comes in several different shades, which can be closely matched to your natural tooth enamel. The flexibility of this material also allows us to preserve much more of your natural tooth and its strength, and its lack of metals means that it won't be overly sensitive to changes in temperature.
Placing a new filling typically will only take one appointment here in our Financial District dental office. Our doctors will do everything in their power to identify areas of decay as early as possible so that this process is simple and worry-free!
Learn More About Tooth-Colored Fillings
Dental Crowns & Bridges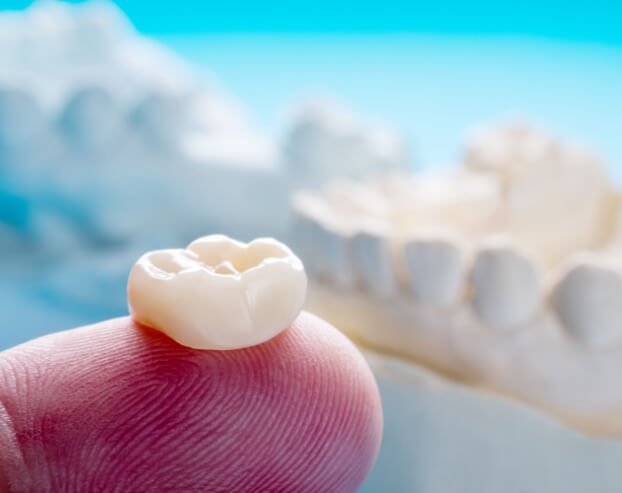 Dental crowns are one of the most common and versatile solutions available for restoring teeth that are suffering from a wide variety of problems, including the following:
Serious decay that cannot be treated with a normal filling
Cracks or fractures
Weakened dental structure that is at risk of fracturing
Noticeable cosmetic imperfections
The process of having a new dental crown created and placed within a patient's smile typically requires two appointments. During the first one, our doctors will adjust the tooth and capture precise impressions that can be sent to a trustworthy dental laboratory. Once the finished dental crown has been returned to us, we will invite you back to the dental office for final adjustments and fitting.
Alternatively, dental bridges are a sturdy and worthwhile option when a patient is missing one or more teeth that were located next to each other in the mouth. Why is it called a bridge? Because it's meant to literally "bridge" the gap that these teeth have left. It's attached in place with the help of additional dental crowns, which are anchored over nearby natural teeth. Like singular dental crowns, the process of having a new bridge designed and crafted can require two (or three) appointments.
Learn More About Dental Crowns
Root Canal Therapy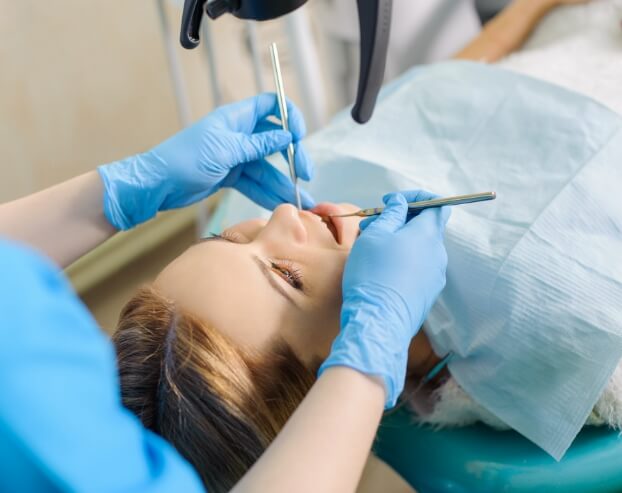 Over the years, root canal therapy has garnered an unfair reputation. The pain that's often associated with it is the pain that comes from a badly damaged or infected tooth; in fact, root canal therapy is the solution to that problem that provides relief at last to patients in need! Better yet, you can trust our highly trained, in-house endodontist to handle this necessary procedure in a safe, comfortable, and smooth manner.
Learn More About Root Canal Therapy
Tooth Extractions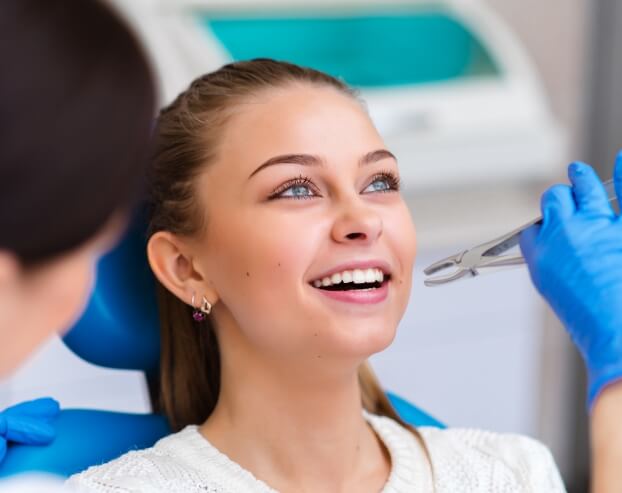 The team at Devonshire Dental of Boston will do everything they possibly can to help you avoid the need for tooth extraction. However, there are some situations where this procedure becomes a necessity for your safety and health. They include:
If a tooth has experienced a traumatic injury and cannot be safely reimplanted.
If a tooth is so badly decayed that common restorative solutions cannot restore its health
If a tooth needs to be removed to make way for necessary orthodontic treatment.
If a patient's third molars ("wisdom teeth") are threatening their overall oral health.