Root Canal Therapy – Boston, MA
How We Make Toothaches Disappear
If you have a severely decayed or infected tooth, you don't have to get it extracted! Instead, we can save it with root canal therapy in Downtown Boston. Although it has a bad reputation for being painful, this procedure is actually no worse than getting a small filling. At Devonshire Dental of Boston, we embrace the latest innovations in dentistry to stop your pain and prevent your tooth from needing to be removed with root canal therapy in Boston, MA.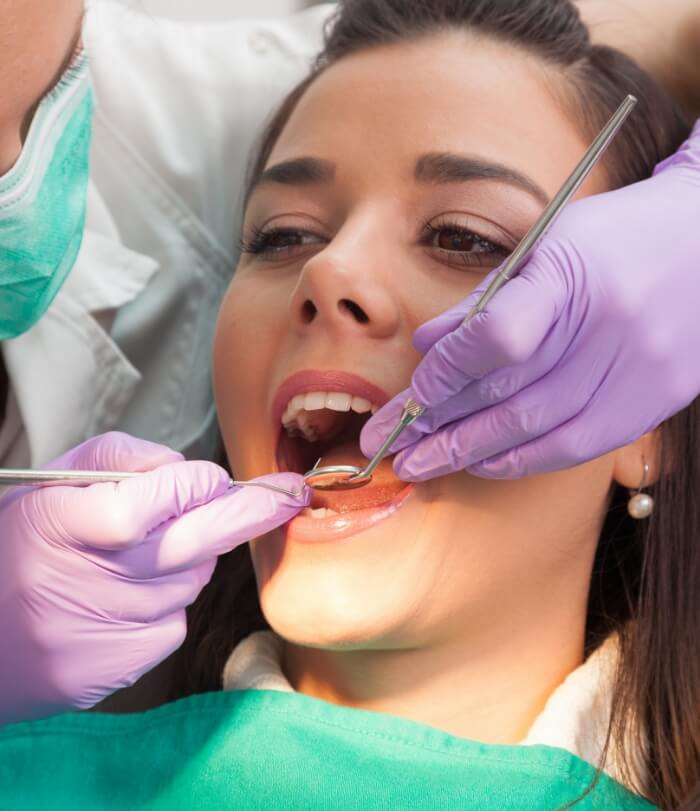 Why Choose Devonshire Dental of Boston for Root Canal Therapy?
Care Provided by In-House Endodontist (Root Canal Expert)
Your Comfort Is Our
Top Priority
Conveniently Located in the
Financial District
Why Do I Need a Root Canal?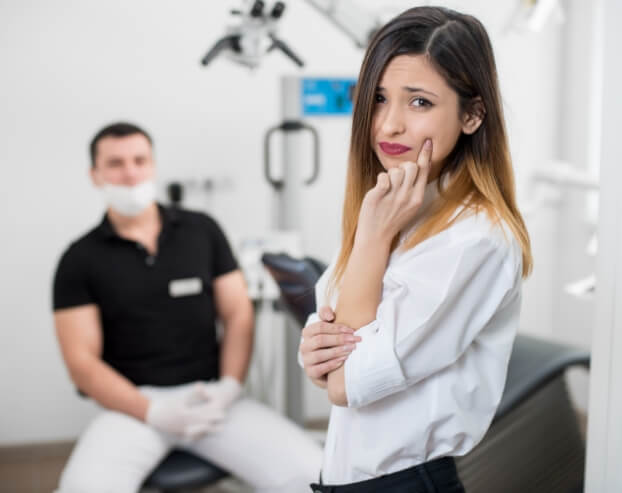 A root canal is an endodontic procedure used to restore the health of a tooth that has been compromised from leaving a cavity untreated. Your teeth are made of different layers, each of which is necessary to keep them strong and healthy. The outer layer, which is visible when you smile, is your enamel. It acts as a protective barrier for the dentin that lies underneath it. The dentin contains small tubules that connect to the inner layer of your tooth, called the pulp. This is the nerve center of your tooth and contains living tissue.
When a cavity forms, it starts in your enamel. As it is attacked by bacteria and acid, it causes a small hole to form. At this point, it can be treated easily with a simple dental filling. If it is not, the decay will eventually extend to the dentin. After it has reached the dentin, it can spread to the pulp, causing an infection. This can lead to serious pain and losing your tooth if it is not treated. To stop the complications, the pulp is extracted using a root canal. Although it is necessary while your tooth is still forming, it can survive without the pulp.
What Can I Expect During the Root Canal Procedure?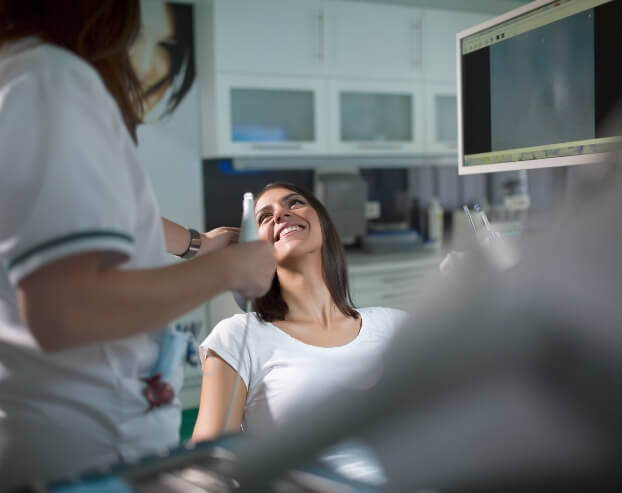 After an initial consultation with your Downton Boston dentist, a customized treatment plan is created. A local anesthetic is used to reduce your discomfort. The areas of damage are removed using special dental tools. By opening the crown, the pulp is extracted, and your tooth is sterilized. It is then sealed using a material called gutta-percha. Now that the health of your tooth is reinstated, it is time to improve its structure and appearance. To do this, a dental crown is needed, which is a custom-made cap that is placed over your tooth.
Digital impressions of your tooth are taken to design your restoration. It will be made to match your exact size, color, and shape needs in a dental lab. To ensure precision, this can take a couple of weeks. In the meantime, we will attach a temporary crown until your permanent one is ready. After your procedure, it is normal to experience some slight pain and tenderness for a day or two, but it will subside quickly. While you recover and until you receive your permanent crown, it is best to avoid chewing with your tooth.
Save Your Tooth Today!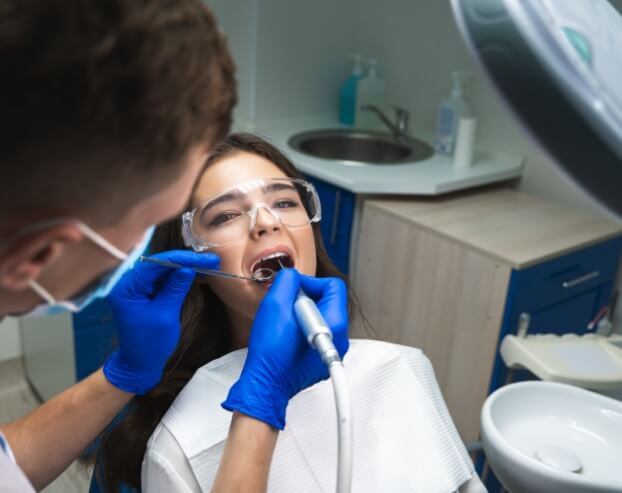 If you have a damaged tooth, do not have it removed. Instead, save it with a root canal. Contact our dental office today to schedule your consultation.