Emergency Dentist — Downtown Boston, MA
In Pain? Call Us Now!
By nature, dental emergencies tend to be sudden, frightening, and very inconvenient. Maybe you've cracked a tooth on the sidewalk on your lunch break, or you're experiencing severe oral pain that just keeps getting worse. Whatever your situation is, don't hesitate to reach out to Devonshire Dental Associates for help! We're located right here in the Financial District, easily accessible to busy professionals at work, and our doctors always make time for urgent cases as soon as possible.
Why Choose Devonshire Dental Associates for Emergency Dental Care?
Same-Day Appointments Available
Convenient Morning Office Hours
Highly Experienced Team of Dentists
What to Do in a Dental Emergency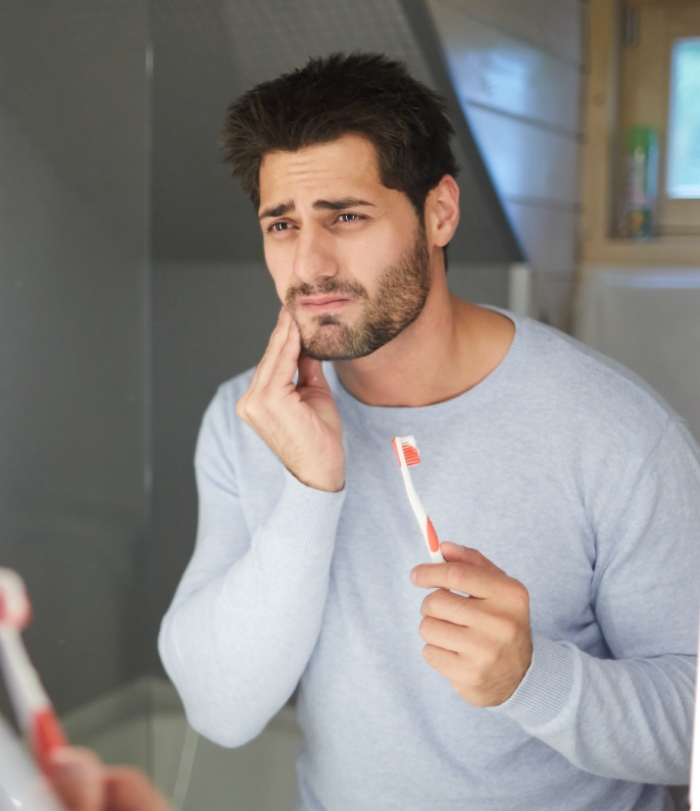 Same-day appointment: The first thing we recommend you do if you have a dental emergency is to give our office a call, even if you aren't sure if what you're experiencing is a dental emergency. This gives us a chance to get you scheduled sooner, ideally the same day, and provide first-aid tips over the phone to manage your situation and help reduce discomfort.
Emergency exam: When you do get to our office, our team members will bring you to one of our operatories so that a dentist can perform a detailed emergency exam. This process may involve digital X-rays to better understand your condition and confirm the exact cause and location of your emergency.
Review our findings: After going over their findings with you, the dentist will recommend a treatment plan that directly addresses your emergency and gets you out of discomfort. We work hard to get you out of pain by the time you leave our office, so you can continue your day without interruptions and get started on the path towards positive oral health.
Get the care you need: After breaking down the estimated costs and time needed to treat your dental emergency, we'll get you scheduled to have your treatment done (assuming it can't be completed the same day). Services considered to treat dental emergencies include dental crowns and fillings, root canal therapy, and tooth extractions. However, other options may be recommended if needed.
The Most Common Dental Emergencies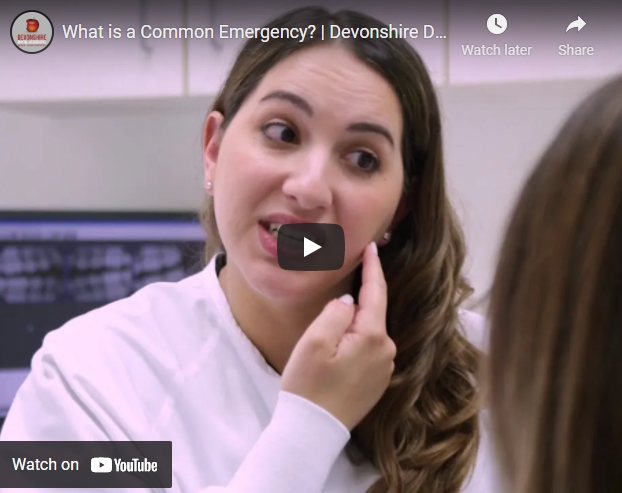 Devonshire Dental Associates is more than prepared to handle just about any dental emergency. Since they come in many different forms, it's important that you give us a call right away if you feel something is not right with your smile or oral health. The most common dental emergencies can be found below as well as tips to manage them ahead of your appointment with us.