Emergency Dentistry – Boston, MA
In Pain? Call Us Now!
By nature, dental emergencies tend to be sudden, frightening, and very inconvenient. Maybe you've cracked a tooth on your lunch break, or you're experiencing severe oral pain that just keeps getting worse. Whatever your situation is, don't hesitate to reach out to Devonshire Dental Associates for help! We're located right here in the Financial District, easily accessible to busy professionals at work, and our dentists always make time for urgent cases as soon as possible and provide emergency dentistry in Boston, MA.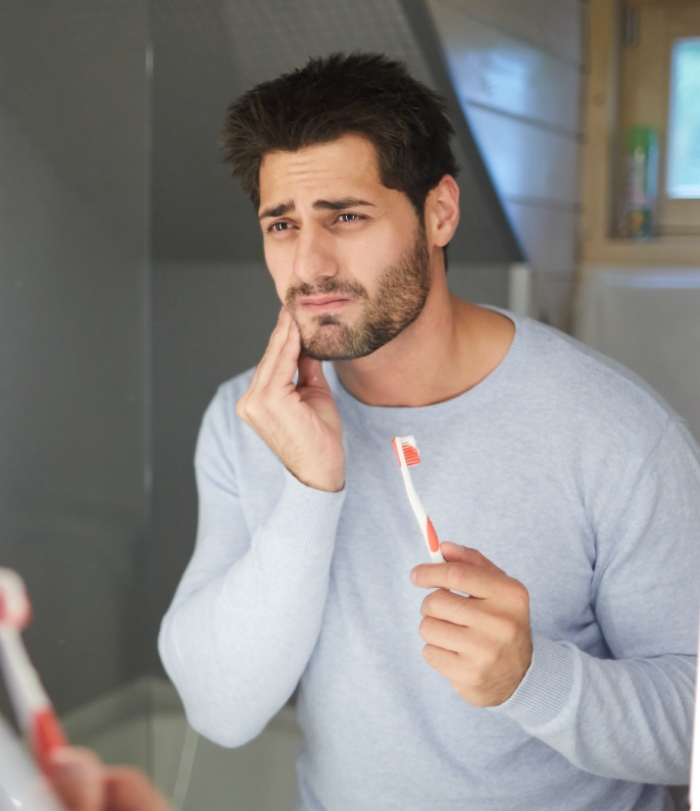 Why Choose Devonshire Dental Associates for Emergency Dentistry?
Same-Day Appointments Available
Convenient Morning Dental Office Hours
Highly Experienced Team of Dentists
What to Do in a Dental Emergency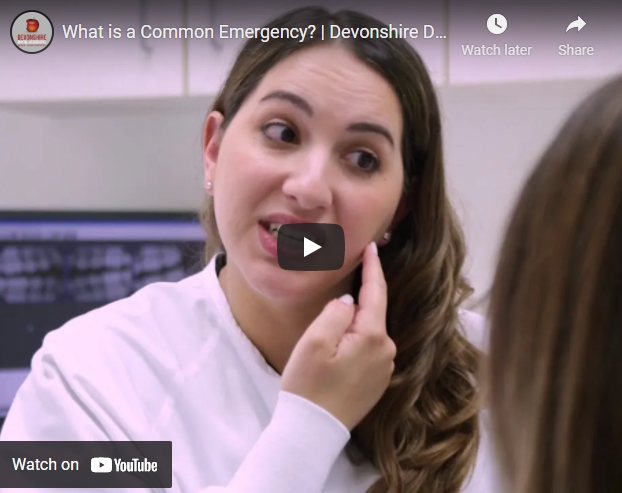 Same-day appointment: The first thing we recommend you do if you have a dental emergency is to give our dental office a call, even if you aren't sure if what you're experiencing is a dental emergency. This gives us a chance to get you scheduled sooner, ideally the same day, and provide first-aid tips over the phone to manage your situation and help reduce discomfort.
Emergency exam: When you do get to our dental office, our team members will bring you to one of our operatories so that a dentist can perform a detailed emergency exam. This process may involve digital X-rays to better understand your condition and confirm the exact cause and location of your emergency.
Review our findings: After going over their findings with you, the dentist will recommend a treatment plan that directly addresses your emergency and gets you out of discomfort. We work hard to get you out of pain by the time you leave our dental office, so you can continue your day without interruptions and get started on the path towards positive oral health.
Get the care you need: After breaking down the estimated costs and time needed to treat your dental emergency, we'll get you scheduled to have your treatment done (assuming it can't be completed the same day). Services considered to treat dental emergencies include dental crowns and fillings, root canal therapy, and tooth extractions. However, other options may be recommended if needed.
The Most Common Dental Emergencies
Devonshire Dental Associates is more than prepared to handle just about any dental emergency. Since they come in many different forms, it's important that you give us a call right away if you feel something is not right with your smile or oral health. The most common dental emergencies can be found below as well as tips to manage them ahead of your appointment with us.
How to Prevent Dental Emergencies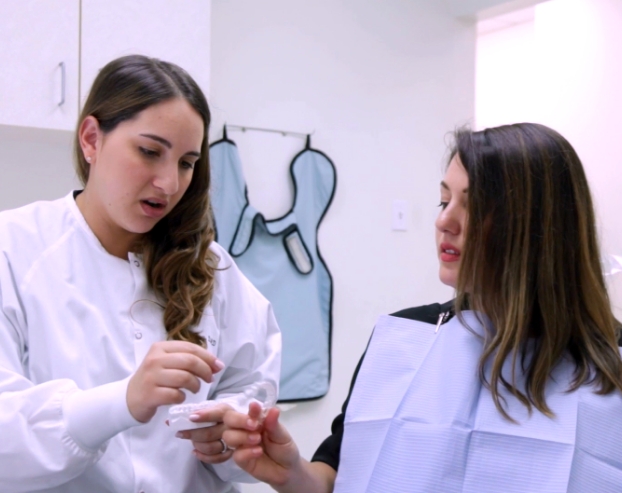 While you can always count on Devonshire Dental Associates should you or a loved one need urgent dental care, it's always a better idea to prevent an emergency than to deal with one when it pops up! Thankfully, keeping your smile safe from dangerous infections and serious damage is easy with a few simple but important healthy habits. Read on as we cover the five most effective ways to minimize your risk of a dental emergency in Boston.
Visit Your Dentist Regularly
Your dental checkups are about more than just catching cavities. These routine visits allow us to spot and stop oral health issues long before they have the chance to cause a dental emergency. Plus, the main goal of these appointments is to prevent problems like these from developing in the first place.
Maintain Good Oral Hygiene Habits at Home
Between your regular checkups, the best way for you to prevent dental emergencies at home is to practice great oral hygiene. Studies show that an overwhelming majority of toothaches that cause patients to seek emergency care are caused by decay that could have easily been prevented with at-home oral hygiene. So make sure to brush for a full two minutes twice a day and floss daily!
Be Careful With Your Diet
Sugary foods and candy aren't the only foods you need to be wary of to protect your oral health. Acidic drinks like soda, wine, and sports drinks are notorious for burning through enamel and weakening teeth, while hard foods like fruit pits, nutshells, popcorn kernels, and ice can chip your teeth in the blink of an eye if you chew on them. Instead, make sure your diet is full of calcium and vitamin C to promote strong gums and teeth.
Wear a Mouthguard
If you play sports, it's essential that you wear a custom-made athletic mouthguard. These little devices can make all the difference in preventing broken or knocked-out teeth should you sustain a blow to the face.
On the other hand, if you grind your teeth in your sleep, you need to protect your pearly whites from excess wear and tear with a personalized nightguard for bruxism. We provide both types of high-quality mouthguards to help keep your smile safe on the field or while you sleep.
Use Tools, Not Teeth to Open Packaging
Your teeth are strong, but not indestructible. You should never use them as tools to open mail, packages, containers, bottles, or anything else. These non-food objects wear away at your enamel, and in the blink of an eye, can send you on your way to your Boston emergency dentist with a chipped or fractured tooth. Avoid the temptation of putting your smile at risk by keeping the proper tools somewhere easy to reach.