Dentist – Downtown Boston, MA
A Convenient Location for Expert Dental Care
At Devonshire Dental Associates, we have a team of 5 expert dentists who are ready to care for your smile. We are a family practice that offers a wide-range of dental services for you and your loved ones. Our highly-trained dental staff strives to make our practice comfortable, caring, and friendly for our patients every day. Plus, we are conveniently located in the Financial district, making it possible to receive dental care for those with even the busiest of schedules. Keep reading to learn more about Devonshire Dental Associates and how our team can help you smile.
What Sets Us Apart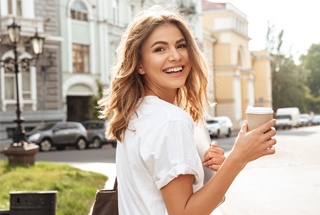 There are many dental practices in Boston, so what makes us stand out? Not only is our team experienced, but they have various specialties. We have an endodontist, periodontist, and multiple general dentists in Seaport on staff to provide you with high-quality dentistry no matter what your needs are. In addition to our expertise in dentistry, we can treat patients of all ages, making us a one stop shop for you and your family. That means you won't have to run around Boston to multiple offices to get your children the quality care that they need.
Comprehensive Dental Services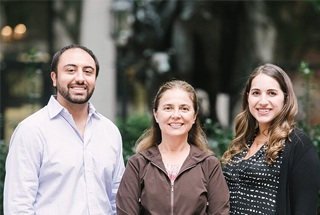 Given that we have a team of dentists who specialize in various fields of dentistry, we can offer various services for any of your oral healthcare needs. We have personalized preventive, cosmetic, restorative, implant, and emergency dentistry to help you smile in any situation. In addition to these services, we also have advanced technology to make your dental experience easier and more thorough, including:
Oral conscious sedation
Intraoral cameras
Digital X-Rays
Laser-assisted cavity detection
Botox & dermal fillers
Listen to Our Patients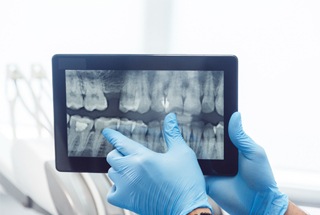 Don't take our word for it, here are some of our favorite patient reviews:
"Extremely friendly staff. I'm always a little nervous about the dentist but they made me feel very comfortable. They advised me honestly and with professional candor, which I respect. I feel that trust is among the most important aspects of any relationship between a patient and his/her medical professional, and the good people at Devonshire have certainly earned mine. Cannot recommend highly enough!" -Przemyslaw Chorzepa
"I've had several dentists over the years. By far Devonshire Dental is best! Great customer service and convenient location. Dr. Dean Levy and the hygienist are simply amazing! They explained to me the health of my teeth and ways to get better. I couldn't ask for a better dentist and highly recommended it to my friends and family. Keep up the great work!!! -Zach Salman
"I travel from the South Shore to Boston and Devonshire Dental for all my dental appointments. Simply the best! From cleanings to crowns I have had top quality procedures. The entire staff is so highly skilled, professional, friendly and supportive!" -Denise Romanowski
How to Get Here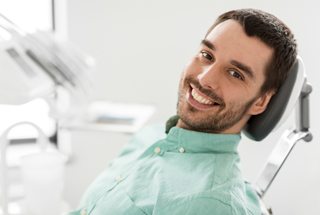 Located on Devonshire between Franklin St. and Milk St., our practice is easy to get to during your work day. In fact, the many businesses and restaurants around us make our location prime for a dental appointment. Whether you already work Downtown, are making a trip to the bank, or are getting lunch at Potbelly or one of the many good eats across the street, our location makes visiting a dentist in Downtown Boston easy. From the North, most of our patients take Congress St. to get to us, while our patients in the South use Pearl St. or Chauncey St. If you have any additional questions about where our practice is located, call today!