Dental Implants in Downtown Crossing
A Permanent Solution
Several reconstructive options are available today for rebuilding strong, natural-looking smiles that patients can rely on, but our team at Devonshire Dental Associates strongly recommends dental implants above the rest for interested patients. Why? Because implants are more lifelike, more durable, and much longer-lasting than their traditional counterparts. In fact, with proper maintenance, they can easily serve you well for the rest of your life! Better yet, we're well-equipped to personally handle every part of your treatment procedure right here in our downtown Boston practice for added convenience and comfort. Ready for a consultation? Contact us today!
What is a Dental Implant?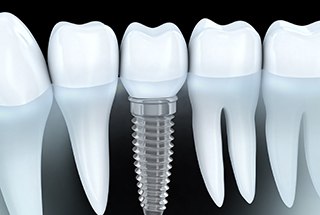 A dental implant is a small, metal post (typically crafted from biocompatible titanium) that is designed to replace the natural root of a missing tooth. Most tooth replacements don't bother with replacing the root, only the white, visible crown that makes up your smile, but this approach can have longstanding consequences for your oral health. Without a functioning tooth root in place, the jawbone no longer has the stimulation it needs to stay full and healthy; as a result, many patients experience serious bone deterioration as they grow older. Dental implants help to prevent from happening and better preserve a patient's ongoing oral health while also providing superior aesthetics and function.
Benefits of Dental Implants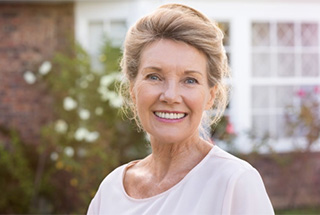 Dental implants are designed to act as prosthetic tooth roots, meaning they replace the tooth all the way down to the root itself, not just the crown visible in your smile. As a result, many of your mouth's natural functions are restored, including blood flow and bone stimulation. Blood flow works to keep your face's natural shape and prevent premature signs of aging, such as sagging or hollowed cheeks. Bone stimulation prevents bone loss from occurring in your jaw, and instead help you maintain your fullest biting force possible. That means chewing your favorite foods feels natural and easy, whether it's an apple or a cut of your favorite meat.
Furthermore, dental implants in Downtown Crossing are long-lasting, durable, and have a success rate as high as 98 percent after a 10-year period. Your smile should be reliable, both for appearances and function, which is why dental implants are often referred as the most cost-effective solution to tooth loss to date.
Indications for Dental Implants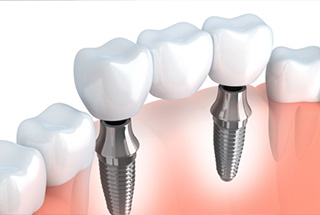 It doesn't matter if you're missing a single tooth or all your teeth, dental implants can help. Consider the following options to rebuild your smile!
Missing Single Tooth
In this case, one implant is used in tandem with a single implant-retained restoration. This restoration is fitted specifically for an abutment, which acts as a connector for the implant and crown.
Missing Multiple Teeth
Multiple teeth can be replaced with a dental bridge, but instead of buffing down neighboring teeth for the restoration to fit on top of, the teeth replaced are simply fitted with dental implants. After the bridge restoration is created, an implant is fitted on either side, effectively bridging the gap in your smile.
Missing All Teeth
If you're used to wearing a denture, you'll be happy to learn that replacing an entire arch of teeth only requires four to six implants to complete. By either customizing your current denture to fit with implants or creating a new one altogether, the dentist in Downtown Crossing can make your dental device fit far more comfortably and stabilize your bite, making basic tasks like chewing and speaking easier.
Understanding the Cost of Dental Implants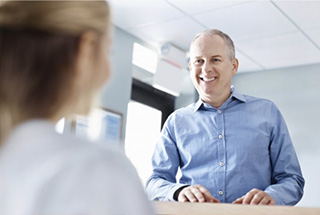 It's important to note that the overall cost of dental implant treatment widely varies on several different factors. The most important costs to confirm upfront are the number of implants you'll be placing, which restoration you'll be using, and any preparatory treatments necessary to make dental implants viable. For example, bone grafts work to increase your jawbone's density and volume by utilizing donated bone. Sinus lifts work to give the implant more room for confident placement and may be required.
Regardless of the cost, dental implants are considered a long-term investment that saves more money in comparison to other tooth replacement options, another reason for their popularity. If you want a tooth replacement that has the potential to last for 30 years to a lifetime, dental implants are the only option on the market with the track record of doing so.
Want to learn more about restoring your smile once and for all? Schedule an implant consultation with Dr. Althea Angel today!
What Happens During Dental Implant Treatment?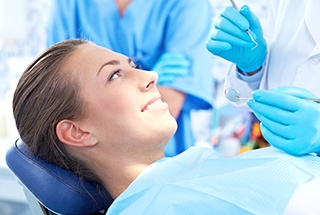 First, the patient will need to undergo an in-depth consultation with one of our doctors. While dental implants are a transformative and highly successful service, they are not right for everyone. Our goal will be to assess your oral health and jawbone density and determine whether or not you are a viable candidate.
Once we've confirmed that dental implants would be a good fit for you, the next step is the surgical placement of the implants themselves into the jawbone. While many general dentists have to refer their patients to outside specialists for this procedure, we're proud to have brought the specialist to you instead! Our in-house periodontist will personally handle your implant placement in the familiar comfort of our practice.
Following the surgical placement, patients will need some time for their mouths to heal. This process typically takes months, during which the placed implant(s) will gradually start to bond with the natural bone and tissue that surrounds it. This results in a strong foundation for your new restorations.
Finally, you'll return to our practice so that our doctors can start designing your new, custom-made restorative work. Several options are available for restoring implants, including tooth-colored dental crowns, bridges, and dentures. All of these choices are securely anchored over the implants for a beautifully lifelike final result.
Implant-Retained Crowns and Bridges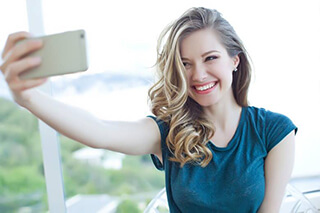 When some natural teeth still remain healthy in the gum line, an implant-retained crown or bridge can fill in the gaps left by those that have been lost. This replacement option preserves the jaw bone to help you keep your smile as intact as possible, making it a wonderful choice for patients who are in good oral and overall health.