Invisalign® – Boston, MA
Straighten Your Teeth without Wires and Brackets
Many adult patients incorrectly assume that they've missed the boat on straightening their smiles and correcting noticeable gaps and misalignments – after all, traditional braces are typically the domain of middle school and high school students. At Devonshire Dental Associates, we're happy to let you know that traditional braces aren't the only option available for creating your best smile! Our dental office features Invisalign, an orthodontic service that trades the old wire-and-bracket model for a sleeker, more cosmetically friendly option that's perfect for polished professionals. Contact our dental office today to schedule your first consultation to discuss Invisalign in Boston, MA.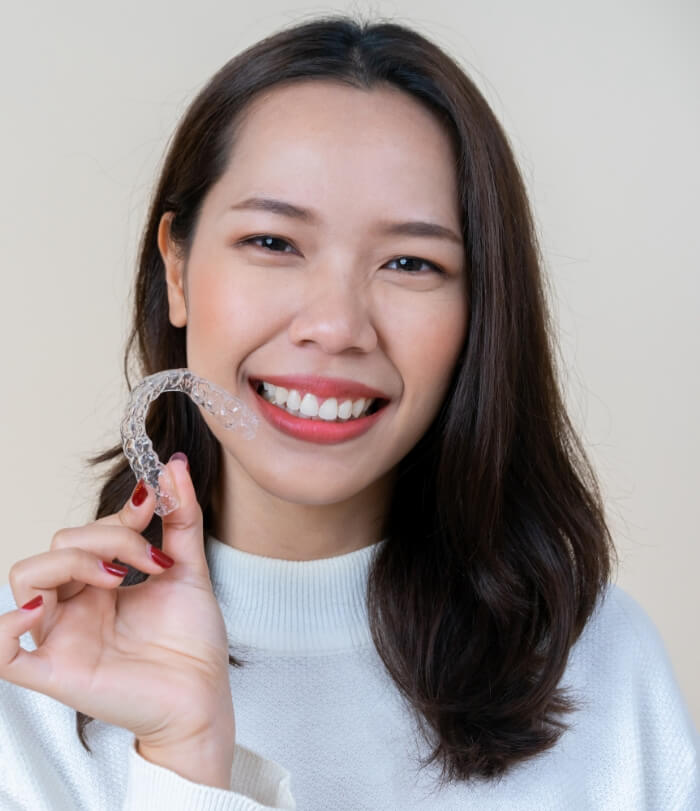 Why Choose Devonshire Dental Associates for Invisalign®?
Certified Invisalign Providers
Perfect for Adults & Teens
Located in the Financial District
How Does Invisalign® Work?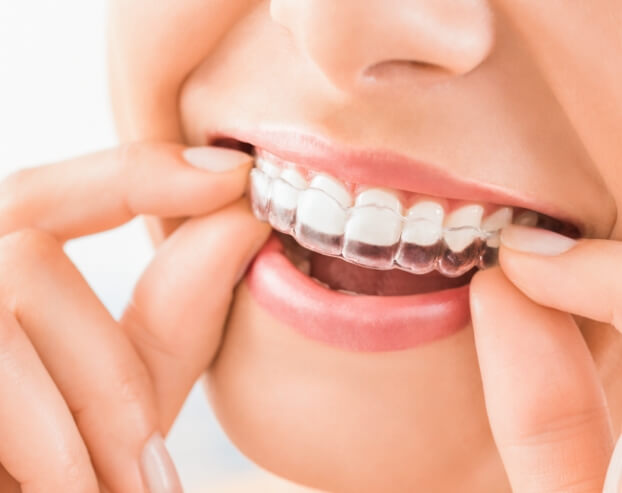 Invisalign treatment relies on the use of clear aligners to create the desired smile improvements. Using our impressions of your unique mouth, the Invisalign laboratory creates a series of these aligners, with each one representing a different stage of your teeth as they're gradually shifted towards the proper position. The patient's job is to wear each aligner as directed for a set period of time (usually 2 weeks) and then switch to the next aligner in their unique set. During this time, you will also be visiting our dental office at regular intervals so that we can ensure that things are moving correctly.
Why Should I Choose Invisalign®?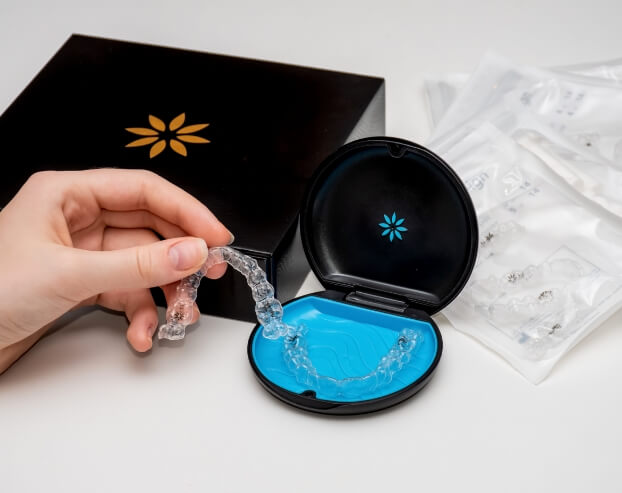 If you're interested in maintaining a natural appearance during your orthodontic treatment, Invisalign is the best option available. The clear aligners blend in well with your smile and are barely noticeable by a passerby. Your Invisalign aligners are also removable, which means that patients can continue to enjoy all of their favorite foods without worry. Instead of dealing with irritation from orthodontic wires, patients can enjoy added comfort with customized and smooth plastic aligners. Every case is different, but most patients will be finished with Invisalign treatment somewhere between 6-18 months, which is superior to the typical multiple-year process of traditional braces.