Meet the Team
Meet Your Downtown Boston Dental Team
At Devonshire Dental Associates, we're proud to not only offer patients an excellent team of doctors but a friendly, dedicated staff who go out of their way to exceed expectations every day! We hope you'll enjoy everyone's friendly and knowledgeable demeanor whenever you pay us a visit – after all, getting to know you is important for us! To learn more about each member of the team, keep reading below:
Lena, Office Manager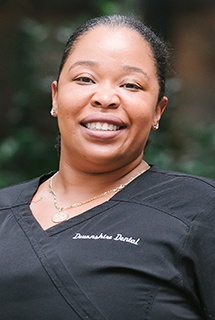 Lena first joined our team nine years ago, and she has worked in dentistry for 17 years as a whole. She hails from Hyannis and attended Quincy College. She is also a registered dental assistant, with certifications in CPR, OSHA, and HIPAA. Her favorite part of her job is her fellow coworkers.
Lena is part of a large family with seven girls and four boys. She is actually an identical twin!
Juna, Registered Dental Hygienist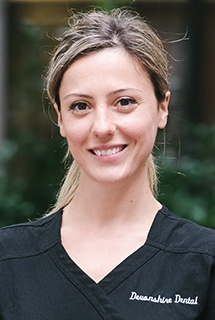 Juna is a brand-new addition to Devonshire Dental Associates! She has two years of experience in dentistry so far. After achieving her Bachelor of Science in Biology from UMASS in Boston, she attended the Forsyth School of Dental Hygiene at MCPHS. She is also certified/licensed in OSHA, CPR, BLS, and local anesthesia, as well as a current member of the American Dental Education Association. She loves being able to make a difference in people's lives through her work!
Juna is from South Boston, and she enjoys spending time with her friends and family when she isn't busy at the office, as well as being outdoors and traveling. She is fluent in Albanian and Italian.
Marianne, Dental Assistant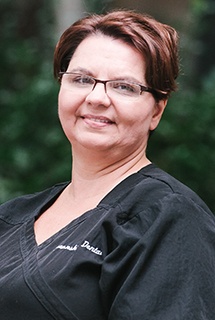 Marianne has been a passionate member of the dental world for 25 years and counting, having spent the last three here at our practice. She received her college education from Middlesex Community College and Tufts University. She is also certified in OSHA, HIPPA, radiology, and CPR. Her favorite part of working for Devonshire Dental Associates is the great staff!
Originally from Everett, Marianna takes pride in being a good mom to her daughter and son. When she has free time, she enjoys scrapbooking and doing crafty things. She is also great at sports.
Terri, Registered Dental Hygienist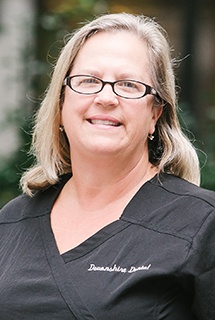 Terri is starting her seventh year as a member of our team, and she has an amazing 36 years of dentistry experience in total! She majored in Biology at Salem State College before pursuing her dental education at Cape Cod Community College School of Dental Hygiene. She is trained in first aid and CPR. What she enjoys most about her job is being able to help patients improve their smiles. Her coworkers are great too!
Terri lives in Hull and is married with a grown daughter who is a Mass Maritime Graduate and a son who is attending UMASS at Amherst. She actually met her husband at the Boston Tea Party Museum at a New Year's Eve Party! When she has free time, she enjoys entertaining, walking along the beach, kayaking, attempting fitness activities, and being with her family.