Benefits of Dental Implants – Downtown Boston, MA
The Most Advantageous Way to Rebuild Your Smile
No matter how many pearly whites you're missing, most dentists will agree that dental implants are by far the most advantageous way to rebuild your smile after tooth loss. When it comes to long-term oral health, dental implants in Downtown Crossing are able to offer unique benefits that other options, like traditional dentures and bridges, simply cannot deliver. To learn more about how dental implants can transform your smile, contact Devonshire Dental Associates today!
Replacement Teeth That Look and Feel Natural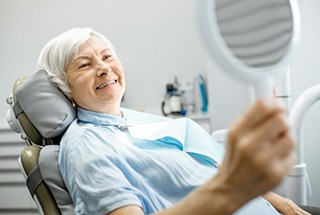 Dental implants are the only solution to tooth loss that replicate the root structure of the tooth, not just the crown (the part that's visible above your gums). Because implants integrate with your jawbone, they feel just as natural as the roots of the teeth you were born with. After some time, you may even forget that you have implants!
Depending on how many teeth you need to replace, each implant is topped with a custom-made restoration (crown, bridge, or denture). We use high-quality, natural-looking materials for these prosthetic teeth. Once your restoration has been placed, onlookers shouldn't be able to differentiate between it and your natural pearly whites.
The Potential to Last a Lifetime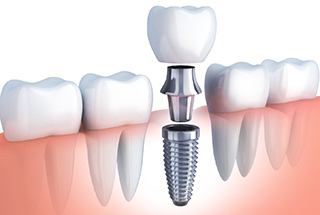 Because of the powerful bond that implants form with your jawbone, they are able to last for decades if you properly care for them. By contrast, traditional bridges and dentures must be repaired or replaced every 5 to 15 years. Although dental implants may cost more initially, they're a more worthwhile investment since they can save you money in the long run.
No Need to Alter Your Natural Teeth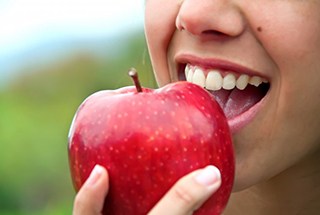 If you choose to replace one or more consecutive missing teeth with a dental bridge, some enamel will have to be shaved away from the natural teeth on either side of the gap in your mouth to make room. Plus, these teeth can suffer strain after supporting a bridge for several years. If you want to replace multiple missing teeth in a row, we suggest an implant-retained bridge, in which the bridge is anchored onto implants rather than your teeth. This allows you to retain your natural tooth structure for much longer.
Remarkably High Success Rate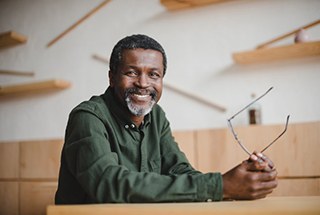 When they're well-maintained, dental implants have a success rate of over 95 percent, even after more than 10 years. Fortunately, implant care doesn't require anything you aren't already doing to care for your natural teeth. Essentially, all you need to do is brush twice daily, floss at least once a day, and visit us for a routine checkup and cleaning twice a year.
Discover the Benefits of Dental Implants Today!
If you're ready to enjoy a complete smile again, we invite you to schedule a consultation with your dentist in Downtown Crossing today. Discover for yourself all the happiness that dental implants can bring into your life!