Dental Crowns – Boston, MA
A Seamless Way to Repair Your Smile
Do you have a noticeable chip or crack in your smile? Are your teeth showing signs of decay? Whatever the case may be, you need to take action to ensure your pearly whites are stable and healthy. At Devonshire Dental of Boston, we can seamlessly repair your grin with custom-made dental crowns in Boston. Not only do these restorations look just like your natural teeth, but they're long-lasting and can withstand the daily pressure of chewing. To learn more about this restorative service, continue reading or give our office a call today!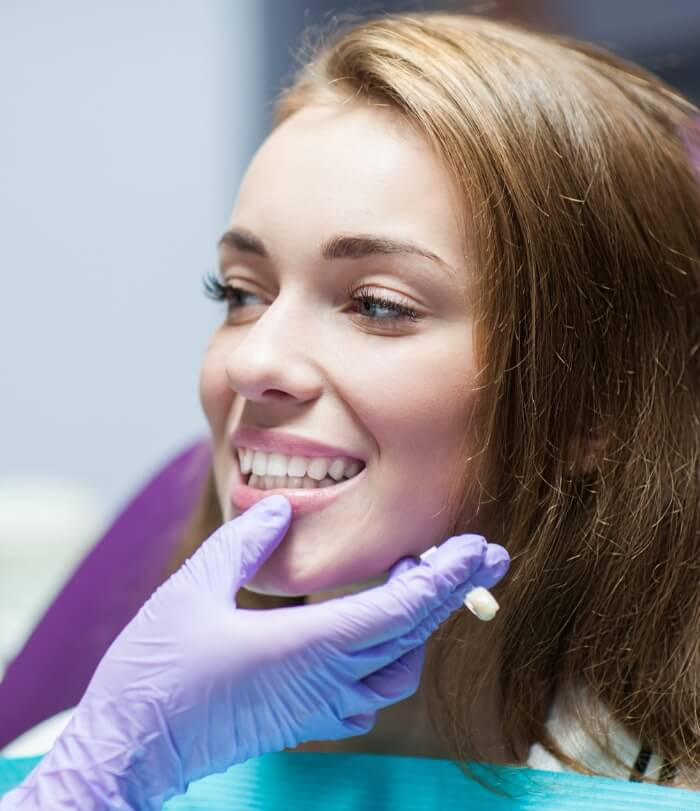 What is a Dental Crown?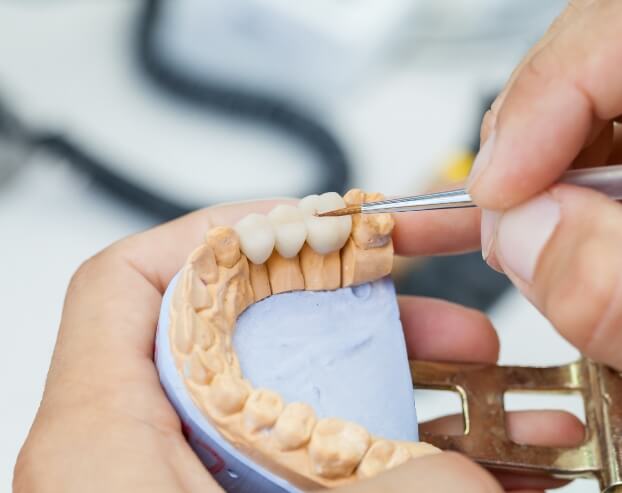 Dental crowns are thin, tooth-shaped coverings that are expertly made right in our Boston dental office. These restorations are customized and meticulously crafted to fit right over the damaged or decayed tooth to instantly restore its form and function. They can be used to solve many issues, including:
Holding pieces of a broken tooth together
Restoring broken or worn teeth from damage
Restoring severely decayed teeth to healthy, strong teeth
Covering discolored teeth for a beautiful makeover
Anchoring a series of dental crowns to create a dental bridge
The Process of Getting a Dental Crown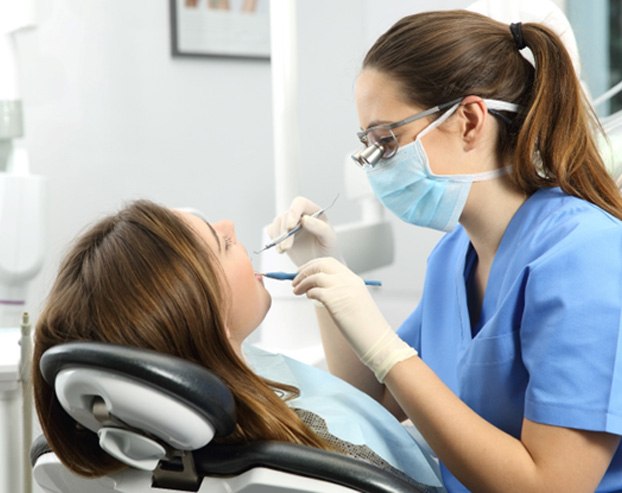 When getting a dental crown in Boston, you can expect to visit our dental office a few times. During your few visits, we'll prepare for, create, and place your restorations.
At your first appointment, we'll conduct an oral examination to determine whether or not a dental crown is right for you. Once it's confirmed you're a good candidate, we'll explain your next steps and what to expect from the process.
In preparation for dental crown placement, we'll remove a thin layer of enamel to ensure it sits flush with your surrounding teeth. Our team will capture impressions of your tooth and gum line and use them to craft your restorations. While your dental crown is being made, we'll protect your prepared tooth with a temporary one.
As soon as your permanent crown is ready, you'll return to the office to have it placed. Before you leave, we'll polish it and show you how to properly care for your new smile so you can enjoy it for years to come. By visiting our office, you'll experience a much more convenient, comfortable, and faster dental crown process than anywhere else!
The Benefits of Getting a Dental Crown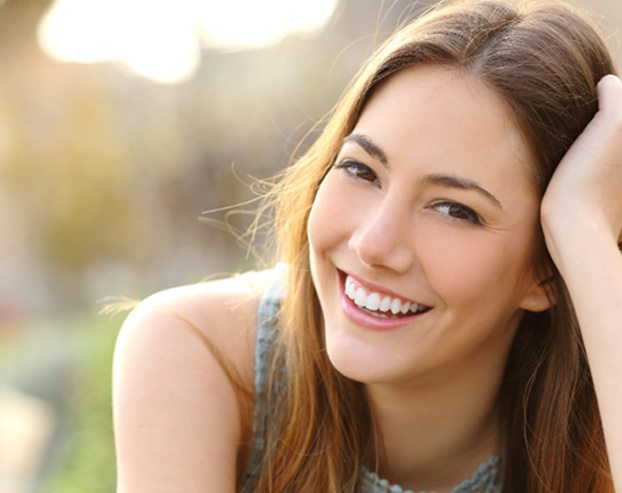 Restoring your smile with a dental crown in Boston will allow you to reap many incredible benefits! Some of those include:
Improved comfort and chewing ability
Lower risk of worsening oral health issues down the line
Protection for natural teeth
Long-lasting results of over 15 years with proper maintenance
Natural-looking appearance