Dental Crowns – Boston, MA
A Seamless Way to Repair Your Smile
Do you have a noticeable chip or crack in your smile? Are your teeth showing signs of decay? Whatever the case may be, you need to take action to ensure your pearly whites are stable and healthy. At Devonshire Dental of Boston, we can seamlessly repair your grin with custom-made dental crowns in Boston. Not only do these restorations look just like your natural teeth, but they're long-lasting and can withstand the daily pressure of chewing. To learn more about this restorative service, continue reading or give our office a call today!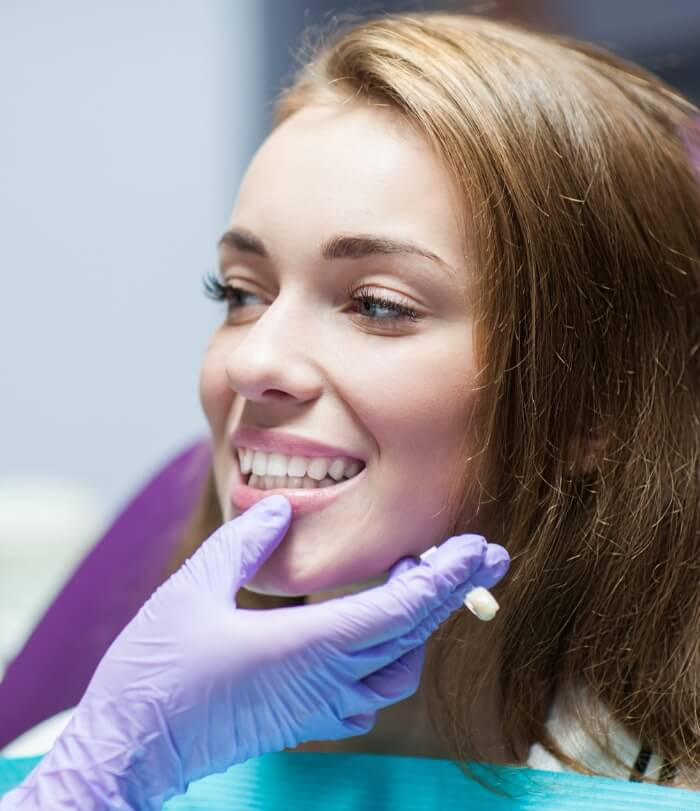 What is a Dental Crown?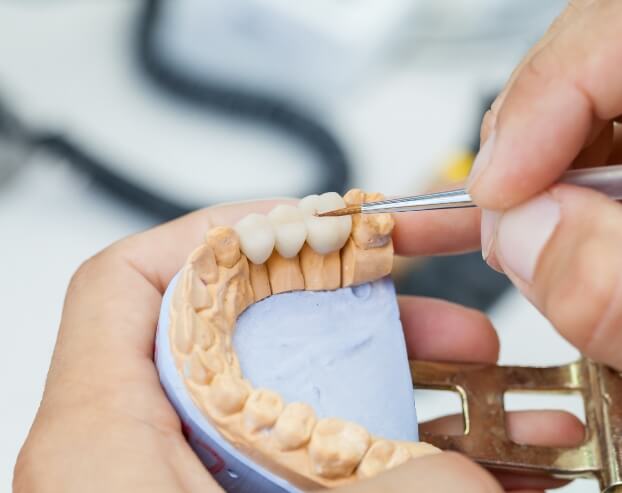 Dental crowns are thin, tooth-shaped coverings that are expertly made right in our Boston dental office. These restorations are customized and meticulously crafted to fit right over the damaged or decayed tooth to instantly restore its form and function. They can be used to solve many issues, including:
Holding pieces of a broken tooth together
Restoring broken or worn teeth from damage
Restoring severely decayed teeth to healthy, strong teeth
Covering discolored teeth for a beautiful makeover
Anchoring a series of dental crowns to create a dental bridge
The Process of Getting a Dental Crown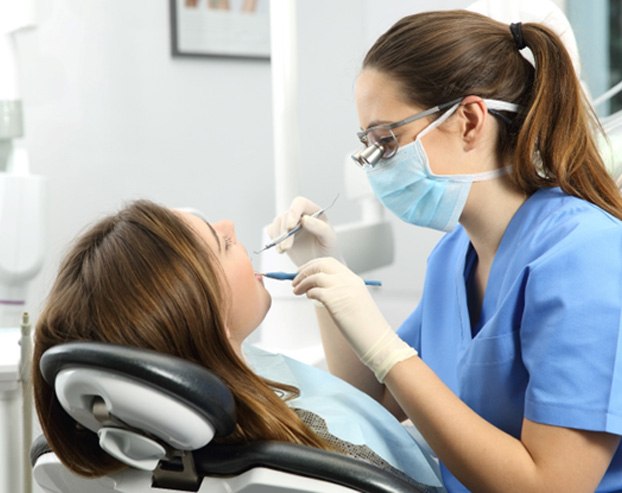 When getting a dental crown in Boston, you can expect to visit our dental office a few times. During your few visits, we'll prepare for, create, and place your restorations.
At your first appointment, we'll conduct an oral examination to determine whether or not a dental crown is right for you. Once it's confirmed you're a good candidate, we'll explain your next steps and what to expect from the process.
In preparation for dental crown placement, we'll remove a thin layer of enamel to ensure it sits flush with your surrounding teeth. Our team will capture impressions of your tooth and gum line and use them to craft your restorations. While your dental crown is being made, we'll protect your prepared tooth with a temporary one.
As soon as your permanent crown is ready, you'll return to the office to have it placed. Before you leave, we'll polish it and show you how to properly care for your new smile so you can enjoy it for years to come. By visiting our office, you'll experience a much more convenient, comfortable, and faster dental crown process than anywhere else!
The Benefits of Getting a Dental Crown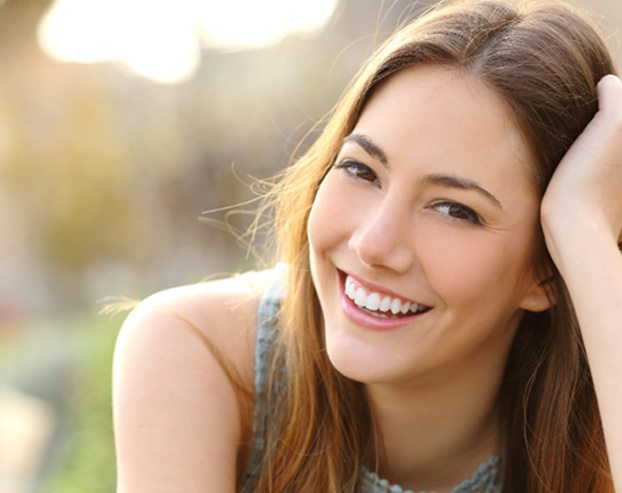 Restoring your smile with a dental crown in Boston will allow you to reap many incredible benefits! Some of those include:
Improved comfort and chewing ability
Lower risk of worsening oral health issues down the line
Protection for natural teeth
Long-lasting results of over 15 years with proper maintenance
Natural-looking appearance
Understanding the Cost of Dental Crowns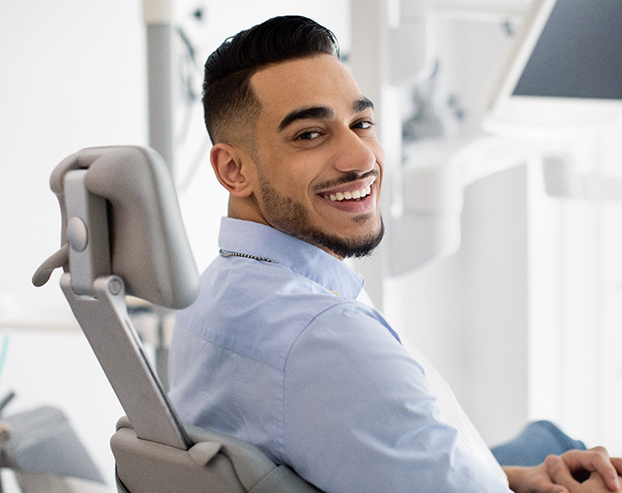 No discussion of dental crowns is complete without talking about the costs involved. Since each crown is customized, the overall cost is different for each patient. During your first visit, our team will put together an estimate after taking a close look at your smile and considering your needs. If you have any questions about paying for your dental crown – such as whether we take your dental insurance plan – we encourage you to speak to one of our team members.
Factors That Affect the Cost of Dental Crowns
You might think that you can simply look up the price of a dental crown online, but that won't necessarily give you a precise idea of what to expect. The fact of the matter is that there are multiple variables that can influence the final price of your crown(s). Some of the biggest factors include:
Additional Dental Work: The crown won't always be the only thing you need to pay for. Sometimes the restoration might be used to protect a tooth after root canal therapy, or it may be anchored to a dental implant post. When you're trying to fit a dental crown into your budget, you also need to take any associated procedures into account.
Number of Crowns: Some patients only have one damaged or decayed tooth and thus only need a single crown. However, if your entire smile is in less-than-ideal condition due to an accident or an extensive oral health issue, you may have to get more than one crown.
The Material Used: There's more than one type of crown you can get. Feel free to ask about the materials that our practice uses and how much you can expect them to cost. Remember, there's more to consider than just the price; you should also think about the quality of your crown and how long you can expect it to last.
Does Dental Insurance Cover Dental Crowns?
Naturally, when it comes to dental expenses, your first thought will likely be to check your dental insurance plan to see if it will help pay for the treatment you need. Dental crowns are likely to be covered under a variety of plans, although it's always a good idea to get confirmation by calling your insurance company.
Many plans classify dental crowns as a major procedure, so oftentimes they'll cover around half the cost. However, not all dental insurance policies are exactly the same. Our team can take a look at your plan and explain your coverage in clear detail.
Getting a dental crown is often extremely important for your oral health, and we want to make sure that you're able to afford this procedure when you truly need it. Please set up a consultation at our office to learn more about your financial options when it comes to having any number of crowns placed.