BlueCross BlueShield Dentist – Boston, MA
Learn More about the Benefits of BlueCross BlueShield
Do you have BlueCross BlueShield dental insurance? If so, your policy is a useful asset that can help you enjoy low-cost preventive care. It may also reduce your out-of-pocket expenses when your teeth need some restorative TLC. But how can you make sure that you get the most out of your benefits? Rely on us. As an in-network BlueCross BlueShield dentist in Boston, we can help you navigate your policy and use it to your greatest advantage here at Devonshire Dental of Boston.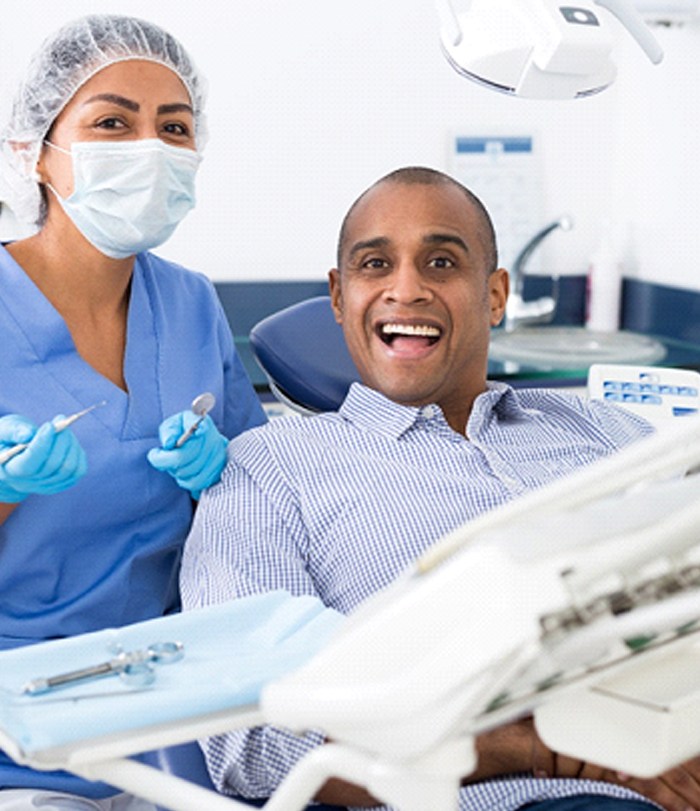 BlueCross BlueShield Coverage Availability & Fees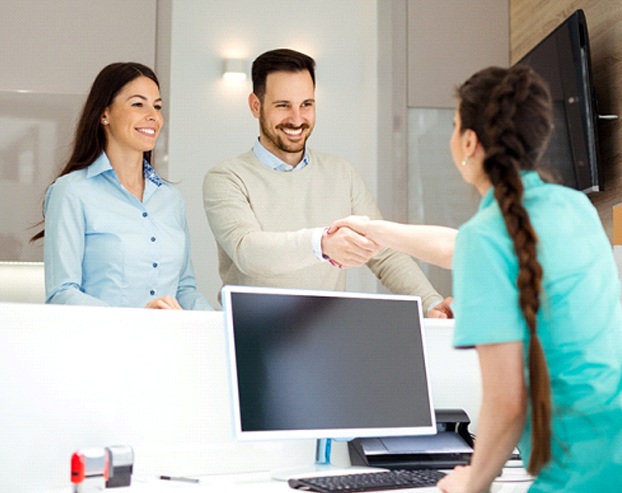 BlueCross BlueShield (BCBS) offers a number of different dental plans. Depending on the specifics of your policy, your benefits may work something like this:
Preventive care: 100% covered. This usually includes cleanings, exams, and basic X-Rays.
Minor restorative care: 70 – 80% covered. This might include fillings, simple extractions, and other basic restorative procedures.
Major restorative care: 50% covered. This category may encompass crowns, root canal therapy, and more.
Some policies may also offer limited coverage for orthodontic care, dental implants, and other advanced services.
Many dental insurance plans include an annual maximum, which is the highest dollar amount that BCBS will pay out within a calendar year for approved services. This amount can vary, but often, it is around $1,000.
As a BCBS dentist who is used to dealing with the intricacies of dental insurance in Boston, our practice is in a perfect position to help you get as much as possible out of your plan's annual maximum. Not only do we have a contract with BCBS that controls prices, but we can also use additional strategies to reduce your out-of-pocket costs. For example, we may be able to schedule major procedures across multiple appointments between calendar years. We can therefore enable you to use two annual maximums rather than just one.
BlueCross BlueShield Employers in Boston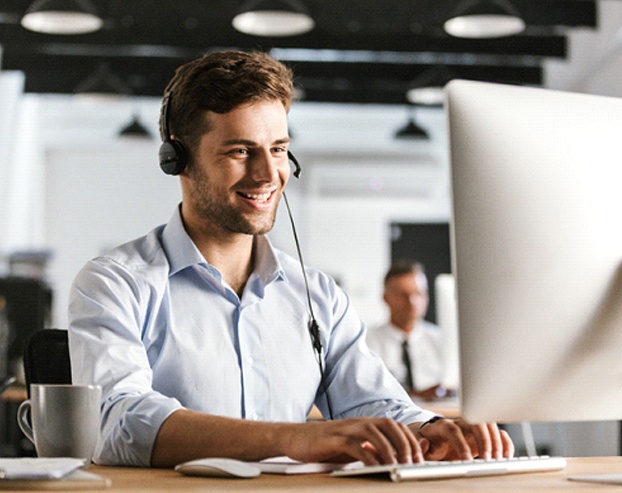 The headquarters for the BlueCross BlueShield company is right here in Boston, so naturally, they would offer BCBS coverage to their employees. After all, their focus is on helping people stay healthy without breaking the bank. If you are among the thousands of BCBS workers in our area, we welcome you to give us a try as your dentist. We enjoy working with your employer and would be proud to have you as our patient. Contact us today to learn more about how we may be able to serve you.