Tooth-Colored Fillings – Boston, MA
Seamlessly Repairing Damage Caused by Cavities
Despite being preventable, an estimated 92 percent of adults have had at least one cavity. Without treatment, a simple cavity could progress into an infection that requires emergency care. However, with timely treatment, they can easily be tackled with a simple, minimally invasive solution—a tooth-colored filling in Boston. These metal-free restorations are designed to stand the test of time, all while addressing decay in a way that allows you to preserve the natural appearance of your tooth.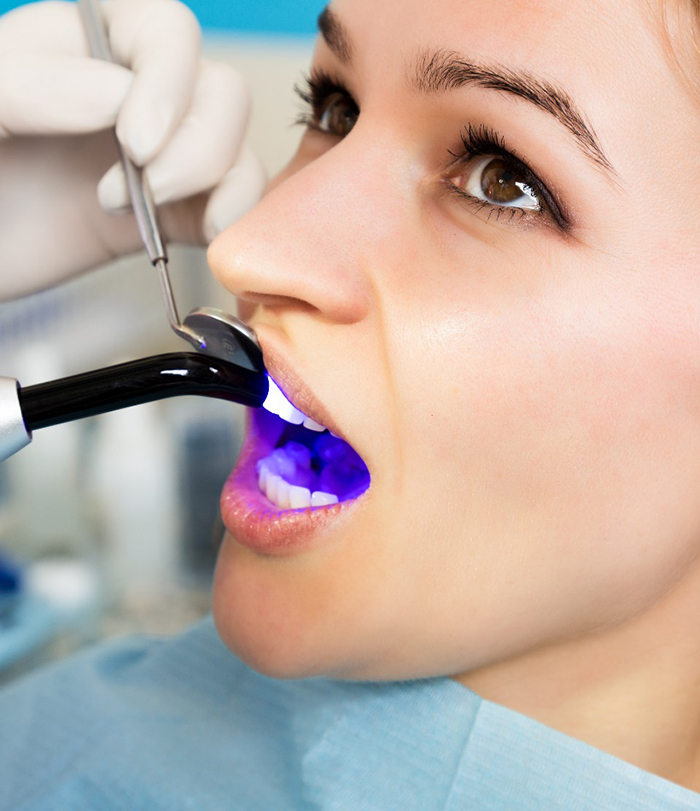 Why Choose Devonshire Dental of Boston for Tooth-Colored Fillings?
Comprehensive Dentistry Under One Roof
Conveniently Located in Boston's Financial District
Care to Share Referral Program
What are Tooth-Colored Fillings?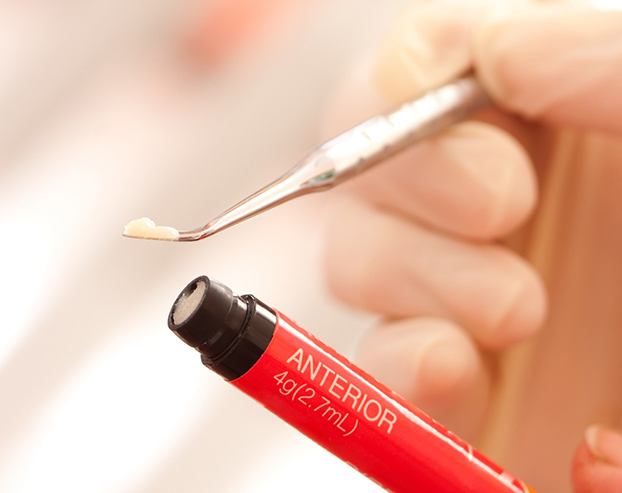 Instead of being made of a metal compound called amalgam, like they were in the past, today, fillings are crafted from a biocompatible, tooth-colored material called composite resin. It's a synthetic material that's easy to manipulate, can harden to provide lasting protection, and comes in a variety of shades to match the color of the tooth it's being placed in. It's also the same material used for dental bonding, which is a cosmetic treatment that can repair teeth that are chipped, damaged, and discolored.
The Process of Getting a Tooth-Colored Filling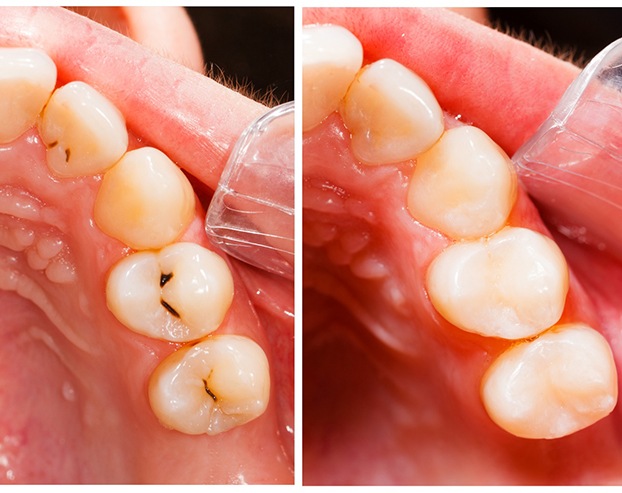 Fillings typically take one short visit to complete, unless you have several teeth that need to be filled, in which case your dentist may need you to schedule another appointment. First, we'll clear away any eroded portion of your tooth and sanitize it, ensuring that no bacteria will become trapped beneath the filling. Our team will then color-match the composite resin to your tooth's natural enamel color before shaping and placing the material within the tooth.
Once the resin has been secured within the tooth, we'll cure it using UV light, which will harden the substance and allow it to bond with your natural enamel to create a tight seal. Finally, we'll shape the filling to resemble the texture of your natural dental structure, making it virtually impossible to distinguish where the filling ends and your tooth begins.
The Benefits of Tooth-Colored Fillings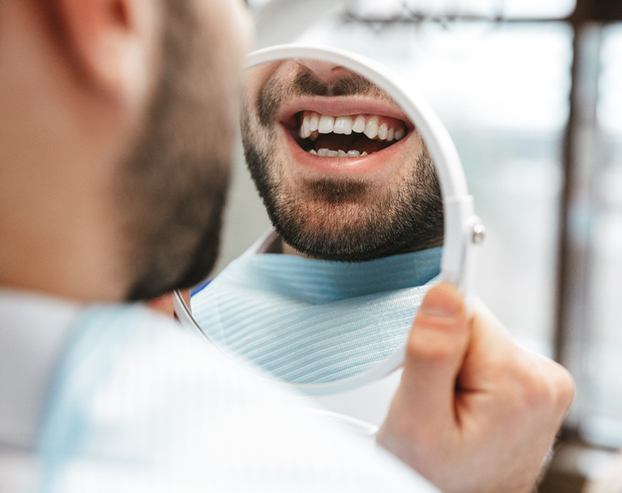 Tooth-colored fillings are the top choice among dentists and patients alike due to the variety of benefits they offer, such as:
Enhanced Aesthetics: Because they can be customized to match your natural tooth's shape, size, and color, tooth-colored fillings don't highlight decayed teeth, allowing you to smile with confidence.
Biocompatibility: Composite resin is able to fuse with your natural dental structure, preventing future decay and improving the longevity of your filling.
Less Invasive: Unlike with metal fillings, less of your natural tooth structure needs to be altered in order to support a tooth-colored one.
Durability: With proper maintenance, a tooth-colored filling can last for seven years or longer.
Affordability: Today, many dental insurance plans cover tooth-colored fillings, making them an affordable option.