Replacing Missing Teeth – Boston, MA
You Deserve a Complete Smile
Missing teeth can affect much more than your appearance. In fact, this common problem can be extremely damaging to both your physical and mental health, but just because you don't have teeth today doesn't mean things can't change. The team at Devonshire Dental of Boston has helped countless patients rebuild their smiles to make them more beautiful and healthier than ever before, and we're ready to do the same for you. To learn more about your options for replacing in missing teeth in Boston, MA, call today.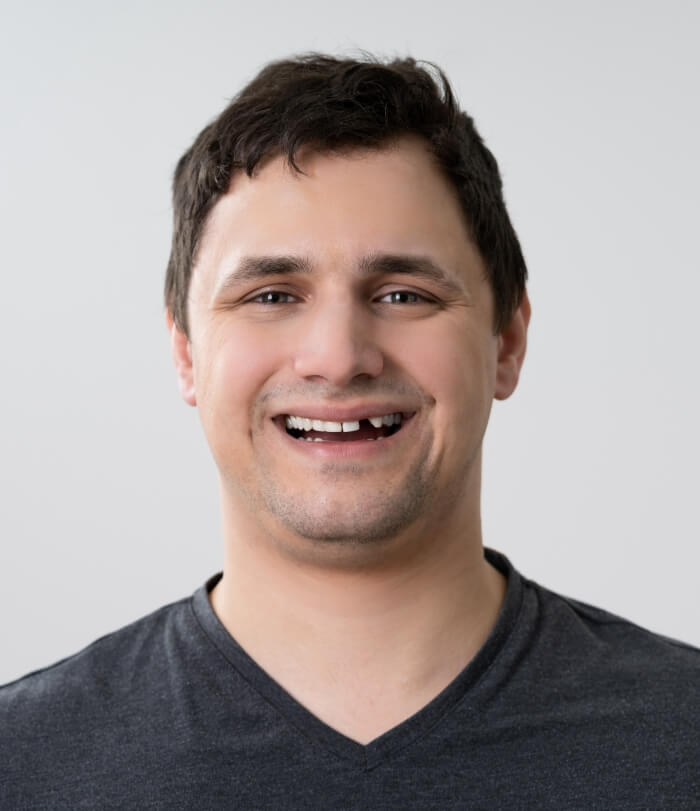 Why Choose Devonshire Dental of Boston for Replacing Missing Teeth?
Entire Dental Implant Procedure Completed In-House
Dental Implant Surgery Performed by In-House Specialist
100% Customized Treatment Plans for Each Patient
Dental Implants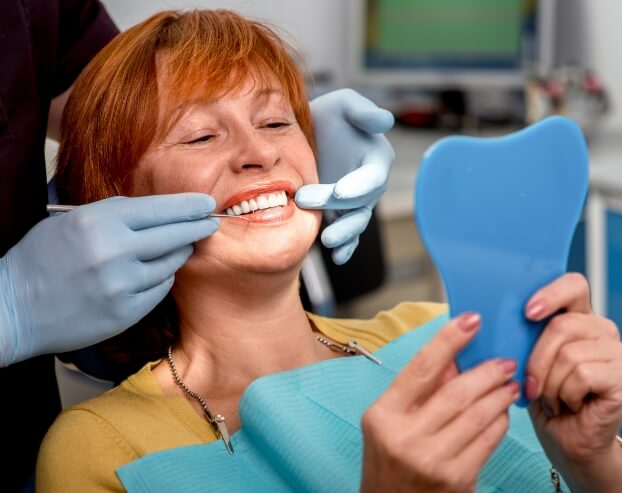 Dental implants are small, titanium posts that are designed to replace the natural "root" of your tooth. While this root is well-hidden under the gum line, its presence is necessary to maintain a healthy jawbone; as a result, many patients who lose teeth and do not replace the root can experience noticeable jawbone deterioration over time. At Devonshire Dental of Boston, we strongly recommend dental implants as the ideal tooth replacement solution for their revitalizing effects, their attractive appearance, and their incredible longevity.
Learn More About Dental Implants
Dental Implant-Supported Dental Crowns & Bridges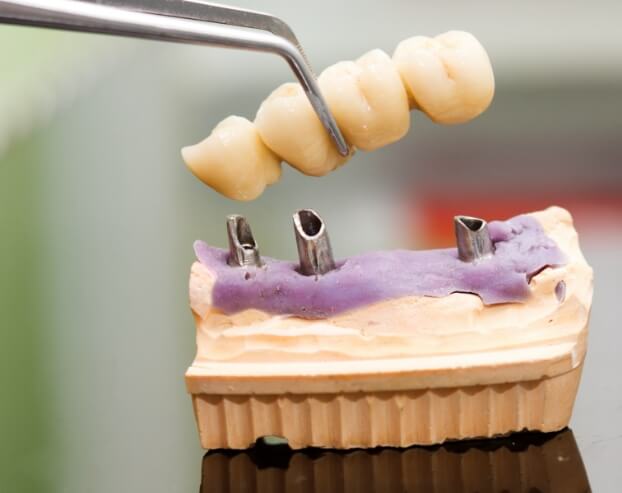 Missing teeth can be replaced with superior stability and enhanced aesthetics with the help of dental implants. Implant-retained crowns and bridges restore a smile with sturdy implant posts placed beneath the gum line. Dental implant procedures are typically completed over the course of six months to a year, and many adults are eligible for this option.
Full-Mouth Reconstruction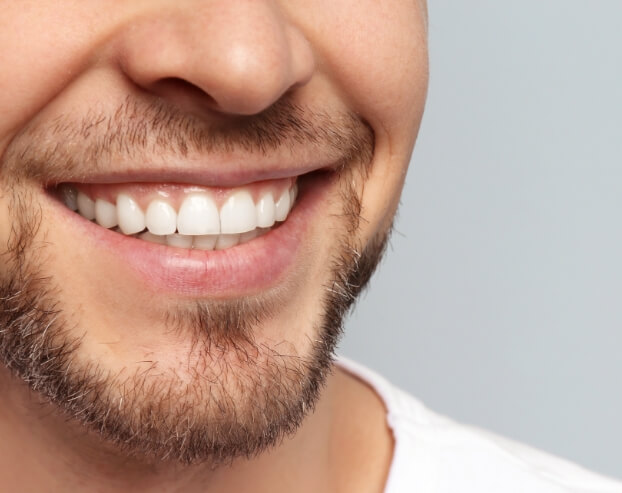 For patients who have several dental issues due to years of neglect or a traumatic accident, we can put together a more comprehensive plan that combines multiple restorative and cosmetic procedures. Using a unique combination of dental treatments, we can bring back a patient's health, appearance, and confidence by repairing or replacing their teeth, balancing their bite, and fixing any aesthetic issues at the same time.
Dental Bridges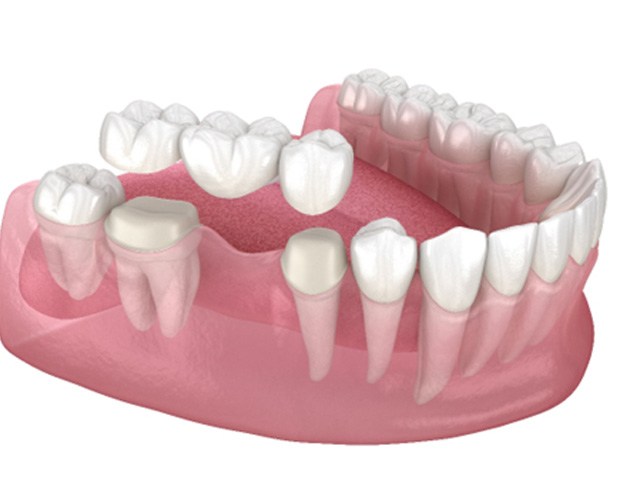 You might be missing more than one tooth. In that case, consider opting for a dental bridge. Using abutments or implants, this appliance can fill the gaps left by multiple adjacent teeth. As such, you could fully restore your smile in just one visit! Depending on the type you get, though, your teeth may need to be filed down to fit the restoration.