Dental Implant-Supported Dentures – Boston, MA
Rebuild Your Smile For a Lifetime
Did you know over 120 million Americans are struggling with tooth loss? So, if you are missing a few or an entire arch of teeth, you're far from alone. One of the most innovative, secure, long-lasting options when it comes to tooth replacement is dental implant-supported dentures in our Boston, MA, dental office, which combines the benefits of dentures and dental implants. To schedule your initial consultation with our team at Devonshire Dental of Boston, contact our dental office!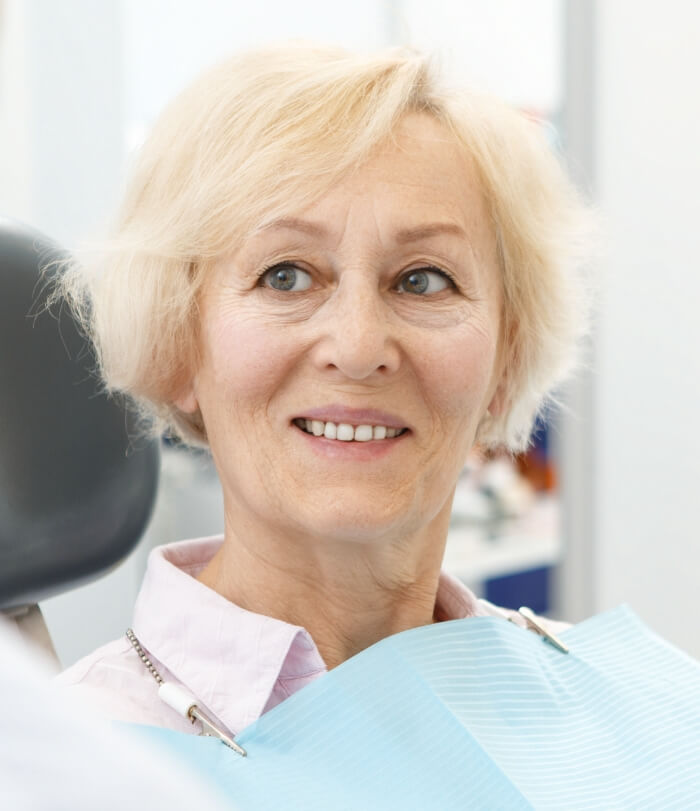 Located in Boston's
Financial District
Experienced Specialist Places Dental Implants In-House
In-Network with Multiple Dental Insurance Providers
How Do Dental Implant-Retained Dentures Work?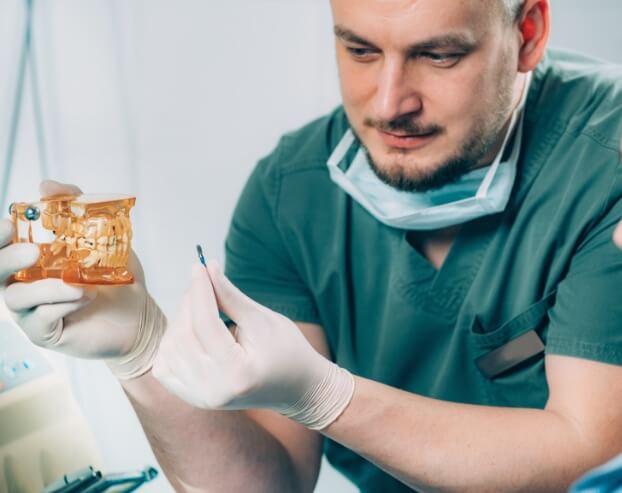 Whether you currently have dentures or are exploring your options for the first time, you may be wondering how implant-retained dentures can restore your smile, bite, and speech. Fortunately, the answer is quite simple! By anchoring your dentures to the tiny titanium posts traditionally used for dental implants in Downtown Boston, your prosthetic teeth will be securely held in place as you go about your daily activities. Not only does this result in a more life-like smile, but it also effectively restores your bite force so you can enjoy all your favorite meals again.
Am I a Candidate for Dental Implant-Supported Dentures?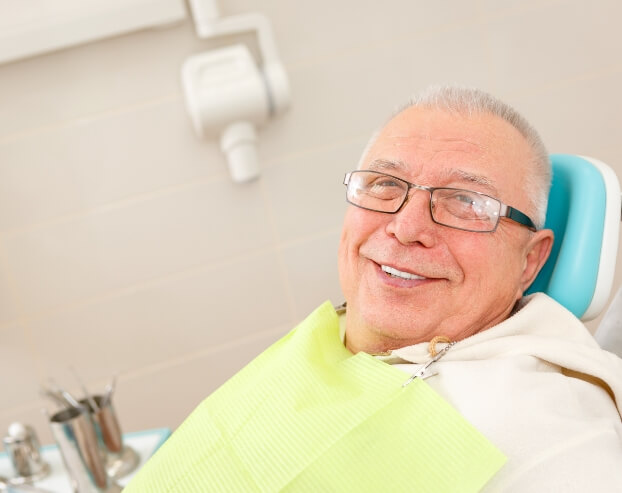 Whether you are missing a couple of teeth in a single row or a full arch, you may be a candidate for implant-retained dentures! The best way to find out for certain is by scheduling an initial consultation with our dentist in Downtown Boston. From there, they can conduct a thorough dental exam and ensure you meet the necessary qualifications, like an adequate amount of jawbone, a commitment to good oral health, and healthy gums. If you aren't a candidate initially, don't fret. Our team can create a custom treatment plan to ensure you get the full, healthy smile you deserve.
The Dental Implant-Retained Dentures Procedure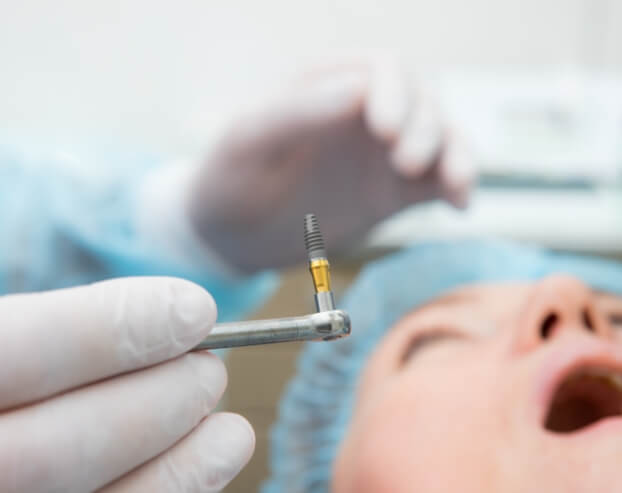 Once the details of your treatment plan have been solidified, it's time for the procedure itself. First, we will make a small incision into your gums, which allows us to access your jawbone. From there, we will insert your dental implants. Once they are in place, it takes about 3 to 4 months for them to completely fuse with your jawbone. When that process is complete, we will attach your custom-made denture to the implant posts, resulting in a completely renewed smile!
The Benefits of Combining Dentures & Dental Implants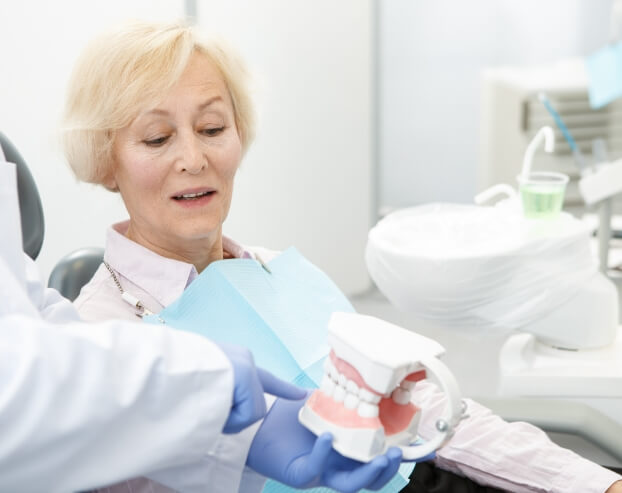 Thanks to innovations in technology and dentistry, patients struggling with tooth loss have a variety of tooth replacement solutions to choose from. So, why do implant-retained dentures continue to be one of the leading options? Well, they have several benefits, including:
A natural look and feel
Superior biting power for hassle-free eating
Confidence to speak and smile in public
Easier oral hygiene routine since you don't have to worry about removing them
The dental implants stimulate your jawbone to prevent deterioration
The dental implants take the pressure off your gums
Whether you have recently begun struggling with tooth loss or have been battling with it for years, contact our dental office to find out if implant-retained dentures are right for you!