Teeth Whitening – Boston, MA
Achieve the Bright, White Smile You've Been Missing
Even if your teeth are healthy, a yellow tinge can make you look and feel older than you are. Fortunately, there is a reliable, quick, and cost-effective solution: professional teeth whitening! With our in-office and take-home treatments, patients in and around Boston can achieve the bright, white smiles they've been missing. Want to learn more about this popular cosmetic dentistry treatment? Then read on or get in touch with our team at Devonshire Dental of Boston to schedule a consultation .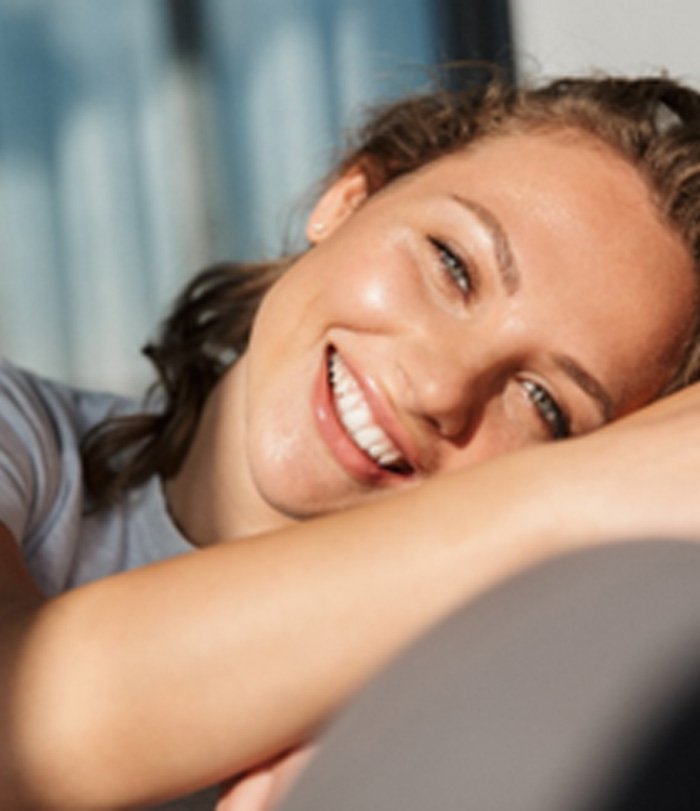 Why Choose Devonshire Dental of Boston for Teeth Whitening?
Exceptional Team of Dental Specialists
In-Office and Take-Home Whitening Treatments
Morning, Lunchtime, and Afternoon Appointments
Who Is a Good Candidate for Teeth Whitening?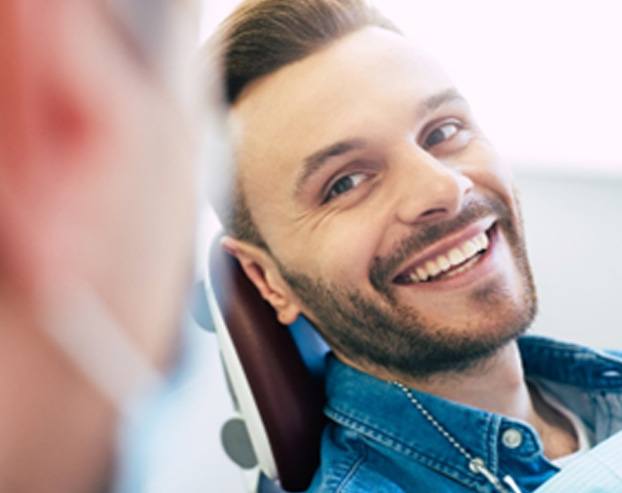 Candidates for teeth whitening are often patients who are experiencing dental discoloration as the result of coffee, certain fruits, wine, or simply genetics. If you think you'd benefit from teeth whitening, then we encourage you to schedule a consultation with our knowledgeable and friendly team. That way, we can conduct an oral exam, pinpoint the source of the staining, and learn more about your smile goals. With all of this information, we will be able to determine if teeth whitening is the best cosmetic dental treatment for you!
How Does Teeth Whitening Work?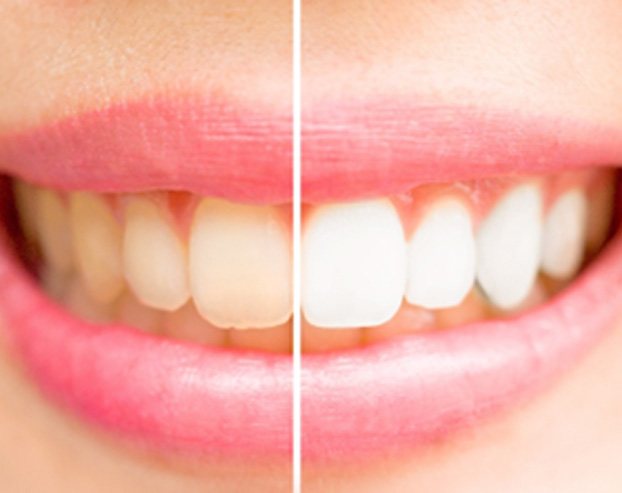 Of course, the process of whitening your teeth varies depending on if you choose an in-office or take-home treatment. Fortunately, learning more about each is as simple as reading on!
Take-Home Teeth Whitening
With take-home teeth whitening, you can achieve the beautiful results of an in-office treatment, but gradually and from the comfort of your own home. In this case, we will give you custom-made oral trays as well as a high-grade whitening gel. For most patients, an hour or two a day is all that's needed to achieve a bright, gorgeous smile in a week or two!
In-Office Teeth Whitening
With in-office teeth whitening, you'll relax in our treatment chair while we do all the work! The results are significantly faster. In fact, it's very possible that we can lighten your teeth by several shades within one appointment. That's why it's often recommended for patients who have a milestone event coming up, like a wedding or class reunion.
Tips for Maintaining Your Brighter Smile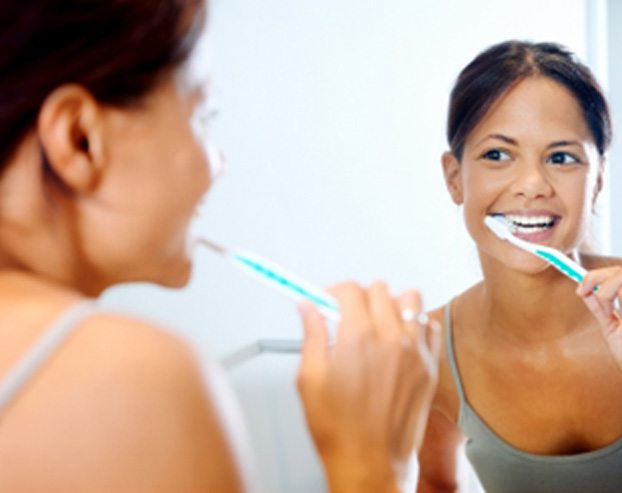 Although teeth whitening treatments aren't permanent, there are several things you can do to prolong your results. Here are a few our Boston cosmetic dentist recommends:
Using a straw when drinking soda, wine, coffee, or any other dark-colored beverages
Eating lots of white and light-colored foods, like yogurt and oatmeal
Brushing your teeth after each meal
Getting a dental cleaning every six months
Avoiding smoking and other bad dental habits
Getting touch-up treatments as needed
Ready to take the next step toward the bright, white smile you've been missing? Then get in touch with our team today to schedule your consultation. We look forward to hearing from you!
Understanding the Cost of Teeth Whitening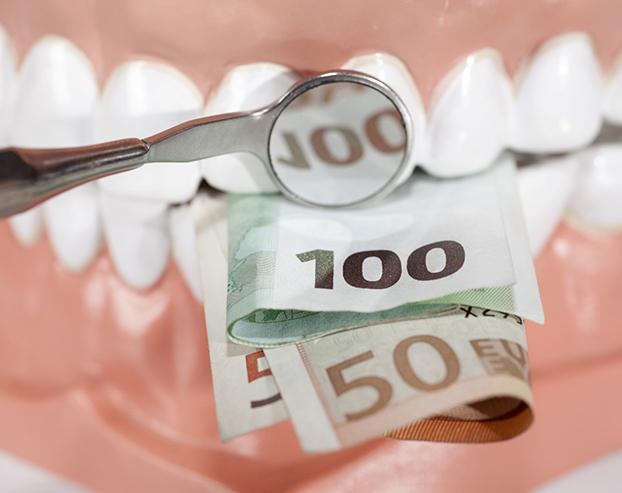 As with any kind of cosmetic dentistry, the fact that insurance is unlikely to pay for any kind of teeth whitening means that patients are often concerned about how they're going to afford their treatment. We understand the concerns, which is why we endeavor to make information about the cost of treatment as ubiquitous as possible.
Until we can give you a complete estimate in person, here's what you should know about budgeting for dental care.
Factors that Affect the Cost of Teeth Whitening
While the treatment itself is typically issued at one set price, there are still factors that can influence the overall cost of whitening your teeth. For one, we usually won't recommend teeth whitening if you have tooth decay or gum disease, as the whitening solution could exacerbate these issues. Instead, we will treat these problems beforehand, which should be considered when budgeting for care.
In the case of more severe discoloration, you may also need multiple rounds of whitening treatment in order to completely eliminate stains. This will also involve a higher price tag.
Types of Teeth Whitening: What Do They Cost?
There are a variety of teeth whitening options at your disposal, both those you'd get from us and those you can get over the counter. Their cost varies dramatically, as do their speed and efficacy.
In-office teeth whitening only takes a single appointment to complete and is stunningly effective. This typically costs anywhere from $400-800. Then there are take-home professional whitening kits, which are more convenient and less expensive. They'll usually run you a few hundred dollars.
Then there are store-bought whitening kits, which are undeniably cheap but of a much lower quality. Over-the-counter whitening kits are usually around $100, and whitening strips are usually about $20-40 a box.
Fast Teeth Whitening VS Cheap Teeth Whitening
If you're just looking at the cost of the treatment, you might be tempted to try one of the over-the-counter methods of whitening teeth. After all, what could go wrong?
As it turns out, quite a bit. As we mentioned earlier, teeth whitening can start to cause problems if you're dealing with pre-existing oral health problems. Without a thorough exam, you might not know that you have gum disease or tooth decay that could be exacerbated by whitening treatment.
Moreover, most of the teeth whitening you'll get at a pharmacy are "one-size-fits-all," meaning that you're likely to wind up with streaky or incomplete results if you use them. Worse, you may be tempted to overuse the treatments, winding up with profoundly sensitive teeth as a result.
If you want something that works quickly and painlessly, professional teeth whitening is the way to go. It's hard to recommend anything else.
That said, it's understandable to be worried about price. If you want to know how to get the smile that you're looking for, give us a call and we'll discuss your options with you.