Dental Bridges – Boston, MA
Fill the Lingering Gaps in Your Smile
As you may know, tooth loss can seriously disrupt your daily life. After all, you need pearly whites to smile, speak, eat, and more. The effect is even worse when you're missing multiple adjacent teeth. However, the team at Devonshire Dental of Boston has you covered. Our dental bridges in downtown Boston will restore your smile to its full and beautiful self. If you'd like to learn more, just keep reading or call our office today — we'll happily give you the details!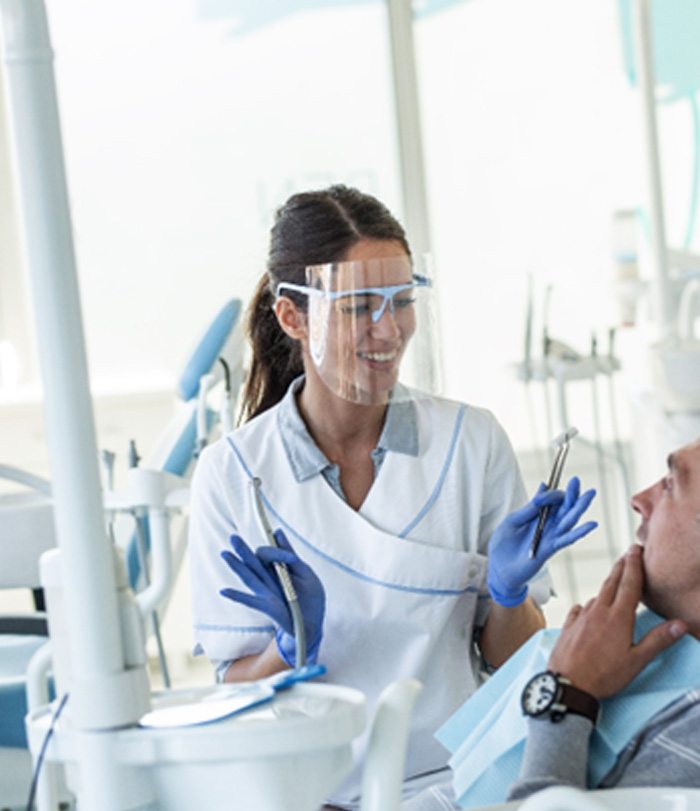 What is a Dental Bridge?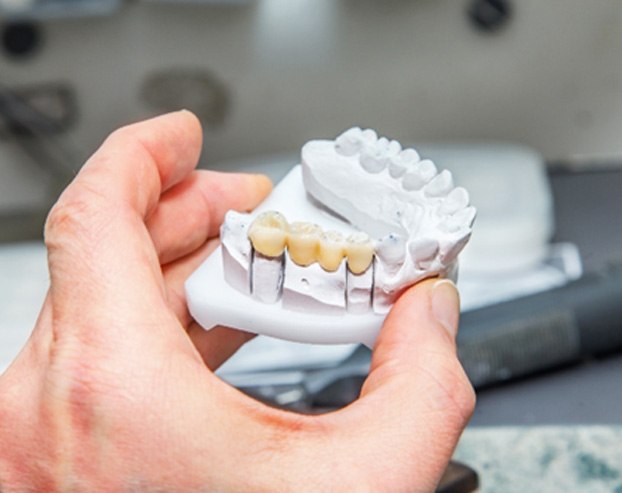 A dental bridge is an appliance that replaces one or more missing teeth. Made of ceramic or porcelain, it consists of an artificial tooth held by supports on either side of a smile gap.
Due to using high-quality materials, a bridge is color-matched to your original tooth enamel. As a result, it gives you a smile that looks just like your old one. Once your bridge is in place, no one will even notice that it's a restoration!
The Types of Dental Bridges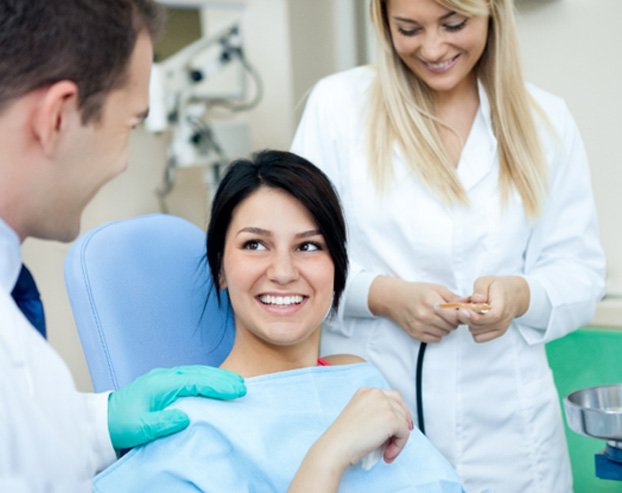 Before treatment, we need to know what kind of bridge is best for you. Therefore, your first visit will be a consultation with our dentists. Once they've learned your smile goals and medical history, they can suggest (and make) a bridge suited to your needs.
Traditional Dental Bridge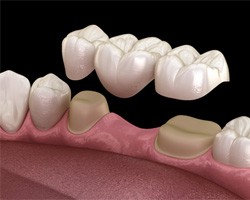 The traditional bridge is the more popular of the two types. In general, it secures itself to your mouth with dental crowns placed on abutment teeth. As such, it only works when you have natural teeth on both sides of your smile gap.
To fit its crowns onto the abutments, a traditional bridge has to remove some of your tooth enamel. Since the crowns' porcelain is both protective and beautiful, though, this process isn't harmful.
Implant Bridge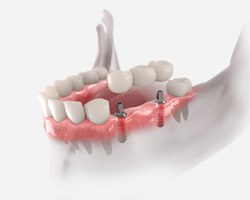 Per its name, an implant bridge is connected to dental implants. Said implants fuse with your jawbone, thus holding the appliance in position. Because it doesn't rely on crowns, this bridge doesn't make alterations to your existing teeth.
The Benefits of Getting a Dental Bridge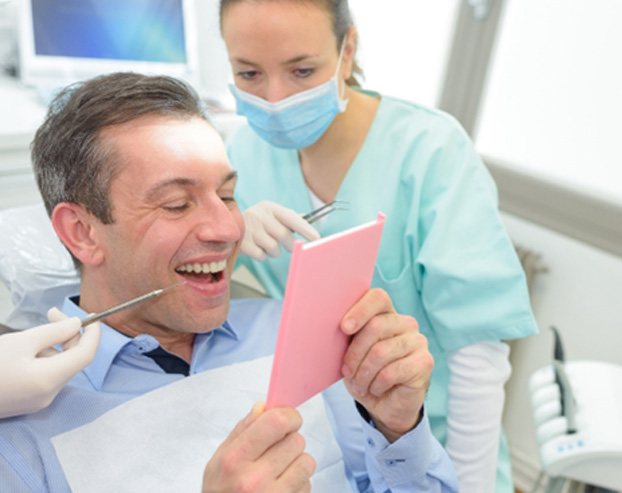 Overall, you can expect the following benefits from a dental bridge:
A Straighter Smile: Because a bridge fills the gaps in your smile, it keeps other teeth from tilting out of alignment.
A Younger Face: An implant bridge prevents tissue loss in your jawbone, something that helps your cheeks look fuller and more vibrant.
Better Eating: Implant bridges restore more of your chewing ability, thus allowing you to eat tougher foods and a more well-rounded diet.
Increased Confidence : With a bridge, your smile will be restored and look as good as ever.
As you can see, a dental bridge in downtown Boston won't let you down. That being the case, consider booking a visit with your practice soon!
Dental Bridges FAQs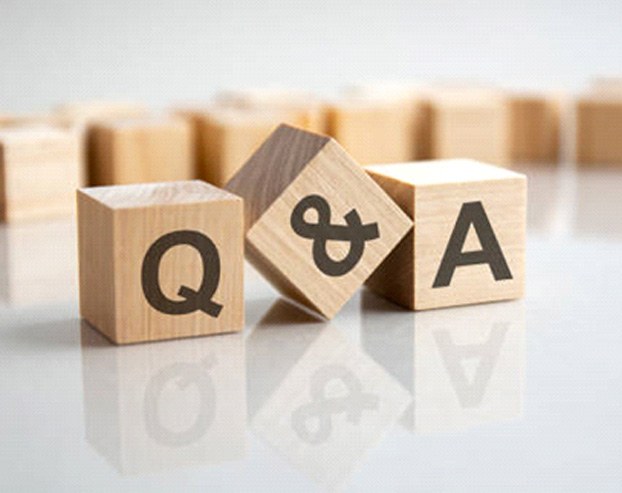 Dental bridges in Boston have been a trusted method for decades to replace one or more missing teeth. However, it is normal to have some concerns about the procedure. There is no reason to worry. Your dentist at Devonshire Dental of Boston will explain everything during your bridge consultation. In the meantime, here are the answers to the most frequently asked questions.
Are Dental Bridges Removable?
A bridge is meant to serve as a long-lasting solution to replace missing teeth. The prosthetic is held in place using either crowns or dental implants. A bridge is secured in place using either method, so only a trained dental professional can take it out. If you'd prefer a removable option, ask your dentist about the benefits of a partial denture.
How Long Do Dental Bridges Last?
Many factors affect the life expectancy of a bridge, like the materials and the type used. A traditional bridge lasts for about 10 years before needing to be replaced, while dental implants can last for a lifetime. No matter the method, you can safeguard your investment by committing to your oral hygiene. Besides brushing and flossing, visit your dentist every 6 months for a cleaning and checkup. Limit your consumption of hard or chewy foods to avoid putting unnecessary wear and tear on your bridge. Your dentist will also recommend breaking any bad habits, like smoking, chewing on your fingernails, or using your teeth to loosen bottle lids.
Are Bridges Cheaper Than Dental Implants?
A traditional bridge is cheaper than dental implants up front. However, dental implants are the most cost-effective option because they are proven to last for 30 years or longer with the right aftercare. You'll save money down the road because you won't have to budget for replacements every few years like a traditional bridge. Dental implants also replace the entire tooth structure, providing exceptional benefits not possible with other treatments, like jawbone preservation. You'll avoid many common issues caused by tooth loss, so you're less likely to need costly treatments later. You can't put a price on the benefits you'll enjoy by investing in the next best thing to real teeth.
Can You Use Your Dental Insurance to Pay for Bridges?
Every policy and situation differs, but most dental insurance can be used to offset the cost of certain steps in your treatment plan, like your consultation or any preliminary procedures, such as tooth extractions or gum disease therapy. Depending on your policy, your insurance can pay 50% to 80% of the cost after meeting your annual deductible. You can use your yearly allowance to lower your out-of-pocket expenses. A member of our office will handle all the paperwork to maximize your coverage. They'll also review your payment options for any remaining balance, like monthly payments through a third-party financing company. You can pay for your treatment using monthly installments with little or no interest in financing based on your credit approval. We will help you find the solutions you need to complete your smile, without it costing you an arm or a leg.