Dental Bridges – Boston, MA
Fill the Lingering Gaps in Your Smile
As you may know, tooth loss can seriously disrupt your daily life. After all, you need pearly whites to smile, speak, eat, and more. The effect is even worse when you're missing multiple adjacent teeth. However, the team at Devonshire Dental has you covered. Our dental bridges in downtown Boston will restore your smile to its full and beautiful self. If you'd like to learn more, just keep reading or call our office today — we'll happily give you the details!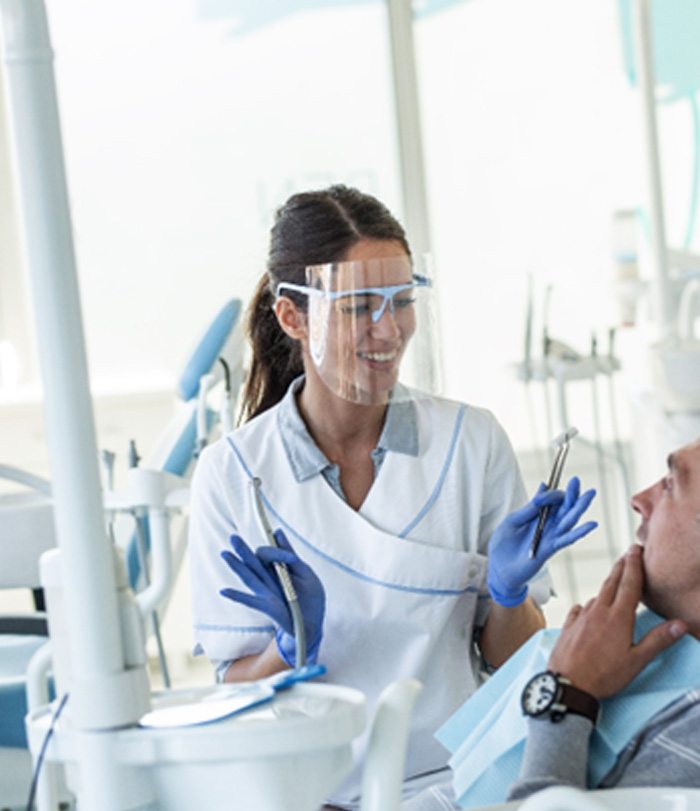 What is a Dental Bridge?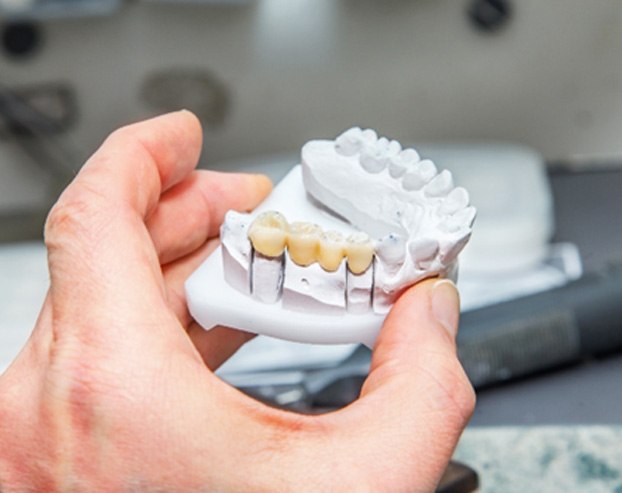 A dental bridge is an appliance that replaces one or more missing teeth. Made of ceramic or porcelain, it consists of an artificial tooth held by supports on either side of a smile gap.
Due to using high-quality materials, a bridge is color-matched to your original tooth enamel. As a result, it gives you a smile that looks just like your old one. Once your bridge is in place, no one will even notice that it's a restoration!
The Types of Dental Bridges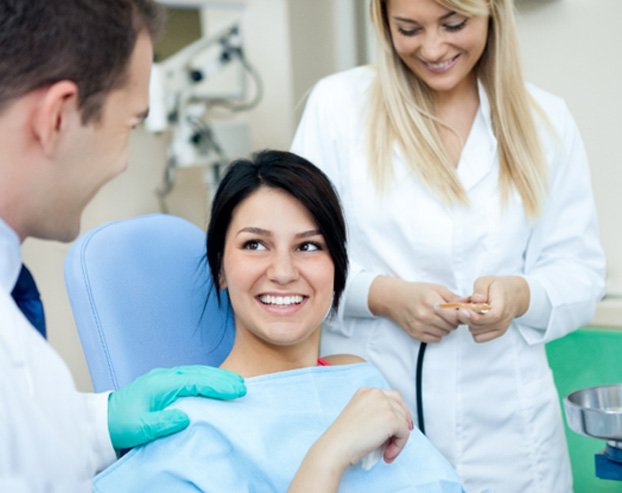 Before treatment, we need to know what kind of bridge is best for you. Therefore, your first visit will be a consultation with our dentists. Once they've learned your smile goals and medical history, they can suggest (and make) a bridge suited to your needs.
Traditional Dental Bridge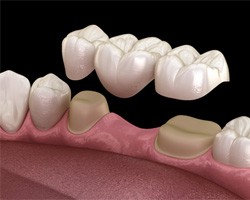 The traditional bridge is the more popular of the two types. In general, it secures itself to your mouth with dental crowns placed on abutment teeth. As such, it only works when you have natural teeth on both sides of your smile gap.
To fit its crowns onto the abutments, a traditional bridge has to remove some of your tooth enamel. Since the crowns' porcelain is both protective and beautiful, though, this process isn't harmful.
Implant Bridge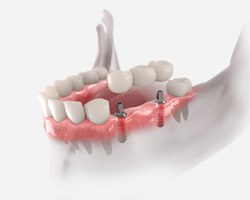 Per its name, an implant bridge is connected to dental implants. Said implants fuse with your jawbone, thus holding the appliance in position. Because it doesn't rely on crowns, this bridge doesn't make alterations to your existing teeth.
The Benefits of Getting a Dental Bridge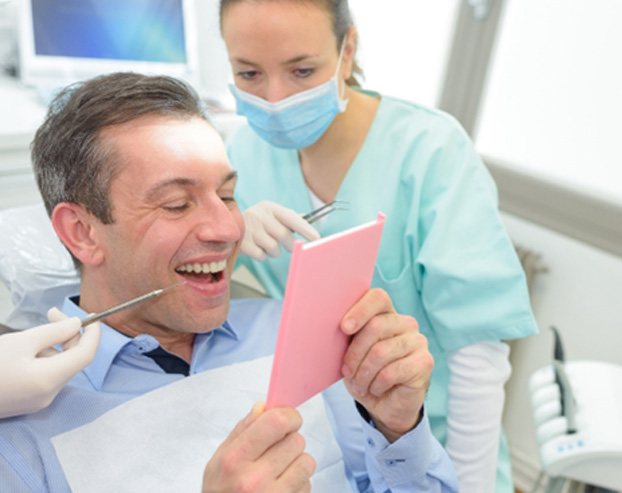 Overall, you can expect the following benefits from a dental bridge:
A Straighter Smile: Because a bridge fills the gaps in your smile, it keeps other teeth from tilting out of alignment.
A Younger Face: An implant bridge prevents tissue loss in your jawbone, something that helps your cheeks look fuller and more vibrant.
Better Eating: Implant bridges restore more of your chewing ability, thus allowing you to eat tougher foods and a more well-rounded diet.
Increased Confidence : With a bridge, your smile will be restored and look as good as ever.
As you can see, a dental bridge in downtown Boston won't let you down. That being the case, consider booking a visit with your practice soon!