Gum Disease Treatment – Boston, MA
How We Stop Gum Disease in Its Tracks
Gum disease (also commonly referred to as periodontal disease) is one of the most common health problems in the world as well as the leading cause of tooth loss among adults here in the United States. While this bacterial infection may start out relatively benign and harmless, untreated cases can quickly get out of control – that's why the Devonshire Dental of Boston team takes this threat to your oral health and happiness very seriously. We screen for gum disease at every single checkup and cleaning, and our doctors will be sure to let you know if there is cause for concern. Our team features Dr. Annie Amsalem, who is a trained periodontist and can personally care for even advanced cases of infection. To schedule your next appointment, contact our dental office today for gum disease treatment in Boston, MA! We're located in the heart of downtown Boston within the Financial District.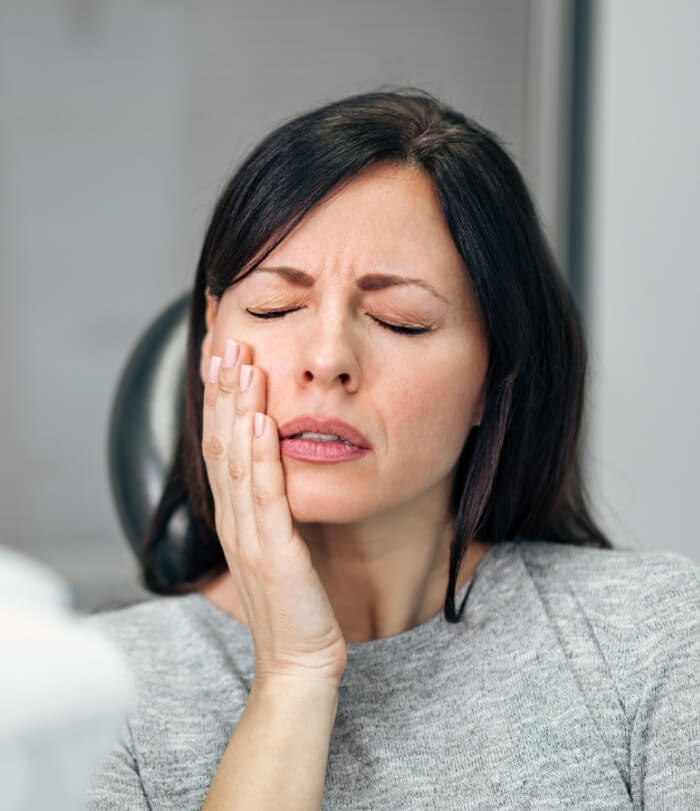 Why Choose Devonshire Dental of Boston for Gum Disease Treatment?
Periodontist (Gum Care Specialist)
on Staff
Led by Husband &
Wife Dentists
Fast & Comfortable
Laser Therapy
Scaling & Root Planing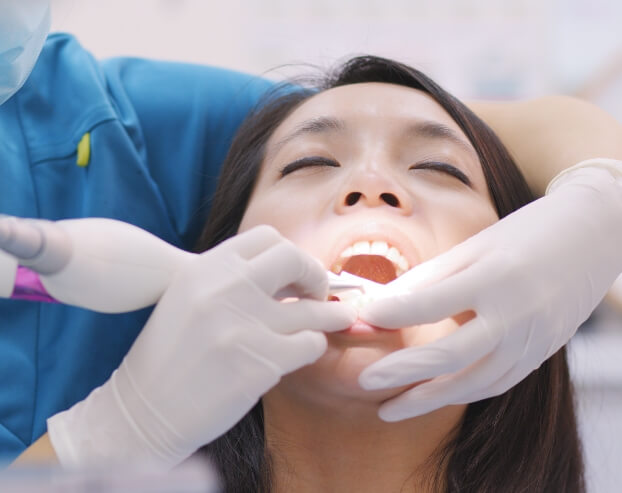 When gum disease is caught relatively early, we can often put a stop to it with a special type of dental cleaning called scaling and root planing. First, we remove all of the bacteria-filled tartar accumulated around the gum line, and then the roots of the teeth are slightly reshaped and smoothed. This jumpstarts the healing process and also makes it more difficult for plaque to gather near the gums in the future.
Laser Periodontal Therapy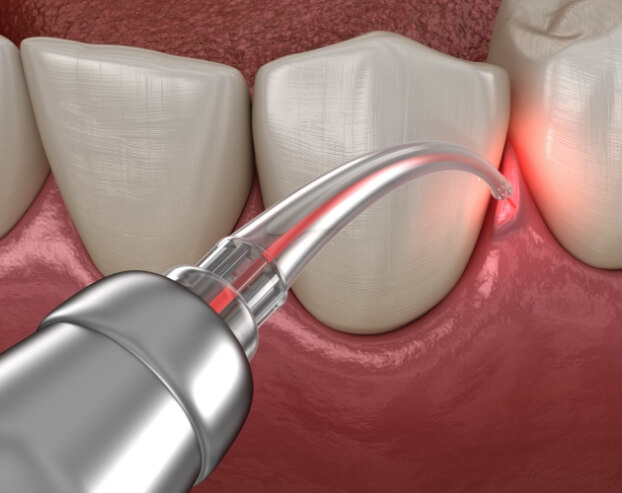 Laser dentistry has completely revolutionized the way dentists treat the gums. Rather than using incisions and sutures to help patients with advanced gum disease, we can take a gentler, more precise approach using a soft tissue laser. The light it emits gives off practically no heat or sound while it quickly and seamlessly removes bacteria and infected tissue, meaning the patient basically feels nothing while in the chair.
Arestin Antibiotic Therapy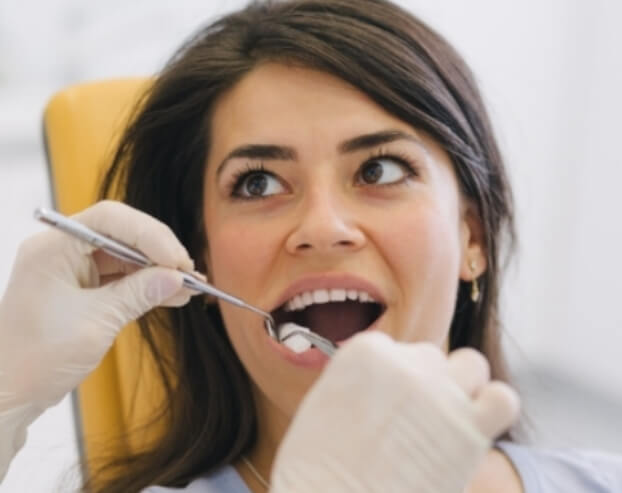 As gum disease progresses, it can cause pockets of bacteria to form between the teeth and gums that are extremely hard to clean with conventional methods. So, we can instead apply a topical antibiotic called Arestin, which looks like a powder, but it's actually thousands of microspheres filled with medicine. After it's applied, the spheres slowly melt, allowing the medicine to reach the tiniest spaces and eliminate the infection wherever it might be hiding.
Do I Have Gum Disease?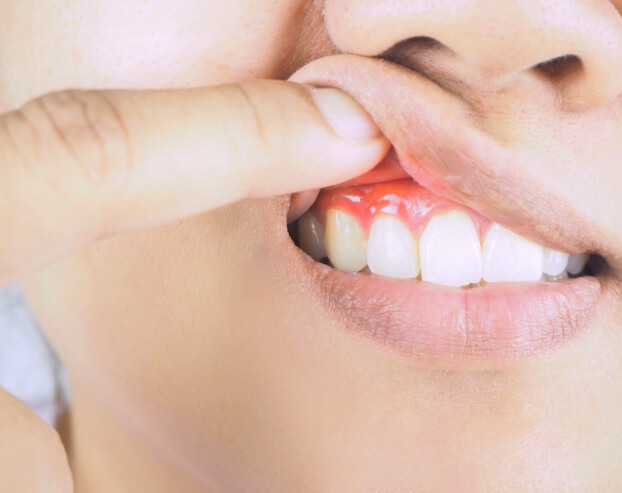 Gum disease can often be very subtle in the beginning stages, which is why scheduling regular checkups at our dental office is so strongly recommended. However, some tell-tale symptoms should be paid attention to. These include:
Gum tissue that bleeds, especially when brushing or flossing
Serious bad breath that continues to linger even after brushing, flossing, or using mouthwash
Gum tissue that looks overly swollen or red
Teeth that gradually appear longer over time (a very clear sign of a receding gum line)
Teeth that appear to be mobile/ loose
How Do You Treat Gum Disease?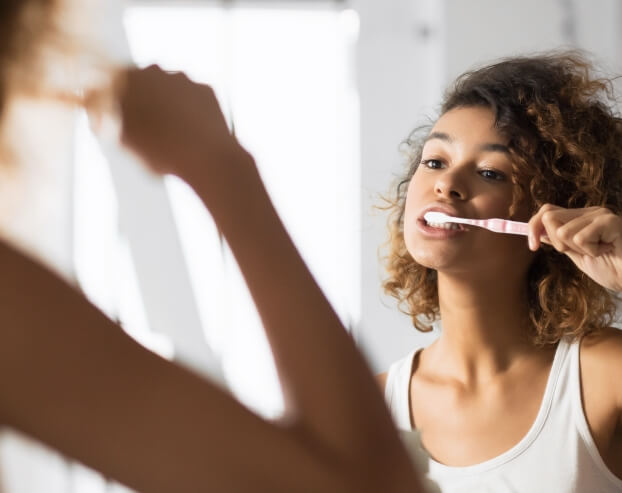 The most common treatment for combating gum disease is scaling and root planing, which is an in-depth cleaning that goes beyond a typical hygiene appointment. Our team will target the areas hidden underneath your gum line, thoroughly eliminating built-up plaque and tartar so that your soft tissue can successfully reattach to the teeth. We'll also carefully smooth the rough surfaces along with the tooth roots, which are big targets for harmful bacteria. Our hope is to guide your oral health towards recovery as effectively as possible. An additional service we offer is antibiotic therapy with ARESTIN, which is typically used in combination with scaling and root planing. The antibiotic is applied directly to the treated areas of the gum tissue, where it continues to work to eliminate dangerous bacteria that may have been inadvertently left behind.