Tooth Extractions – Boston, MA
Safe & Comfortable Tooth Removal
The objective of dentistry is to help people keep their natural teeth for as long as possible—ideally a lifetime. But there are times when tooth extraction is necessary. If you have a tooth that must be removed, then you can feel better knowing that the dentists at Devonshire Dental of Boston will perform tooth extractions in our Boston, MA dental office with skill, compassion, and attention to your comfort and safety.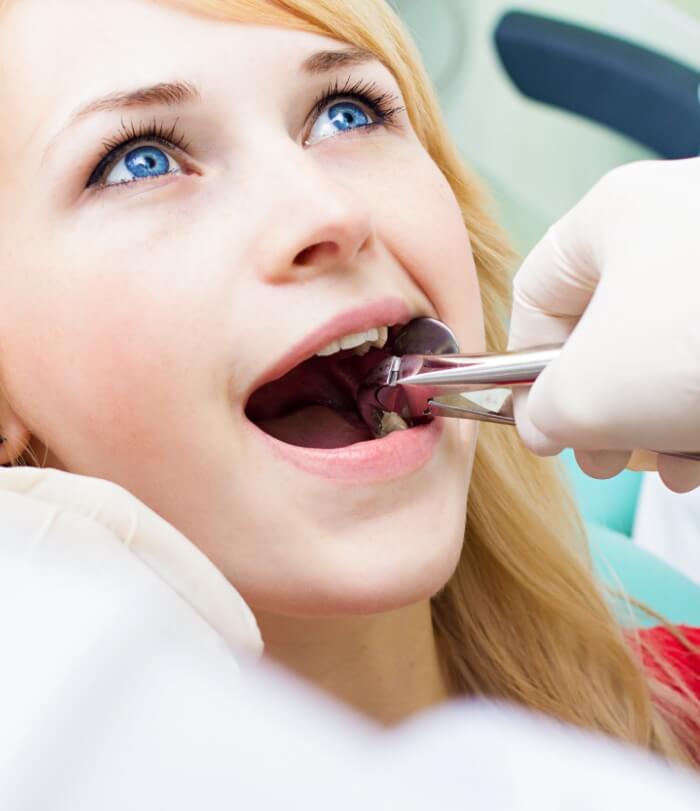 Why Choose Devonshire Dental of Boston for Tooth Extractions?
Same-Day Emergency Dental Appointments Available
We Always Keep Patients Comfortable
Led by Friendly Husband & Wife Dentists
Reasons for Tooth Extraction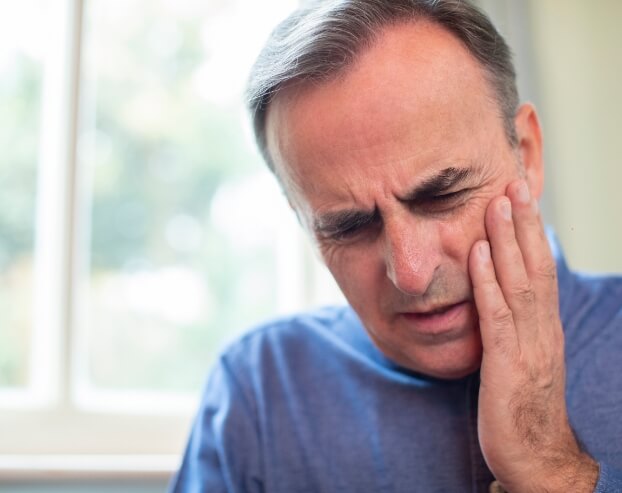 Tooth extraction may be needed for one of several reasons. One is a serious cavity. A tooth may be so severely damaged by decay that repair with a filling, inlay, onlay, or dental crown is not possible. In this case, removing the tooth is required in order to prevent the spread of infection and to eliminate any discomfort or pain that a large cavity can cause. Other reasons for tooth extraction include:
Impacted teeth, such as wisdom teeth
A damaged tooth that cannot be reimplanted
Difficult to Reach Teeth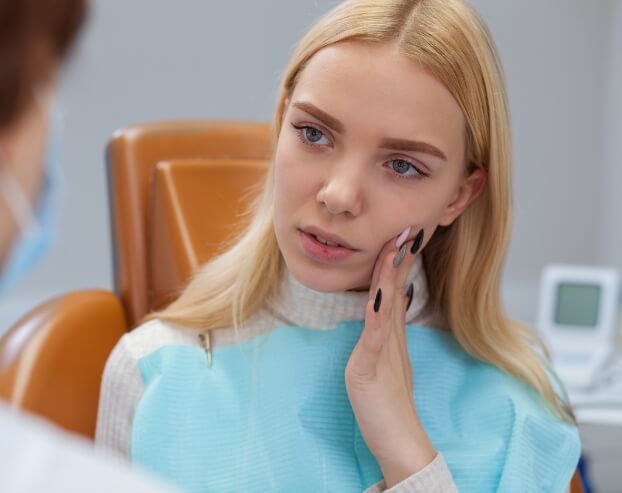 A dentist in downtown Boston may also need to extract a tooth in preparation for orthodontic treatment. In this case, extraction helps to create enough space for your other teeth to move into proper alignment. Finally, advanced periodontal disease that has destroyed gum and bone tissue can cause teeth to loosen and require extraction.
How is a Tooth Extracted?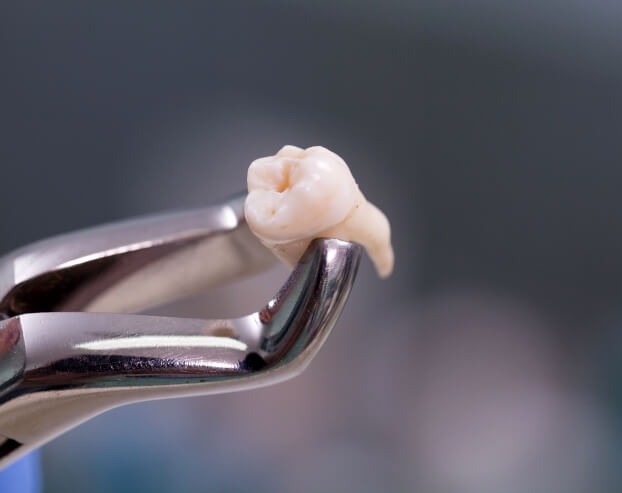 Feeling a bit anxious about having your tooth removed is quite natural. Don't worry, though. Our team at Devonshire Dental of Boston offers oral conscious sedation so you can relax during your treatment. Once the local anesthetic has taken effect, the dentist will gently remove the tooth.
If the tooth has erupted through your gums, then it may be removed using applied pressure to the socket and dental forceps. If the tooth is impacted—which is often the case with wisdom teeth—then the tooth may need to be surgically divided and removed one section at a time from the underlying bone.
What About Recovery from Tooth Extraction?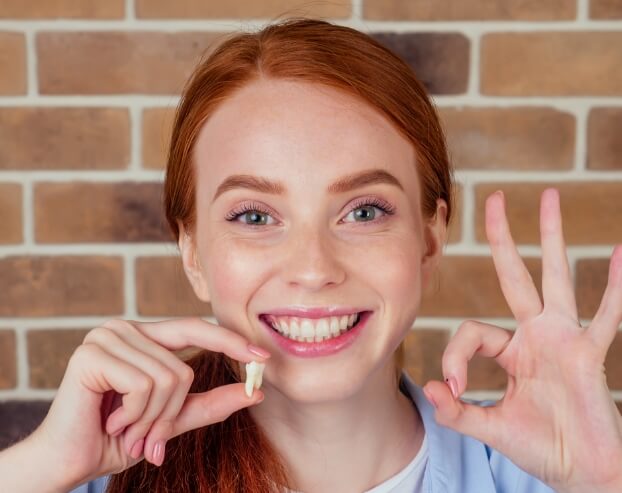 After having a tooth extracted, you can expect some bleeding and swelling. In most cases, firm pressure with a clean pad of gauze will slow and stop the bleeding. However, in the case of wisdom teeth or another molar, a few stitches may be necessary to help gum tissue heal. A cold compress for twenty minutes at a time will alleviate pain and swelling.
If you keep the extraction site clean and follow our recovery instructions, then your gums should heal in just a matter of a couple of weeks. The dentist can create a bridge, implant, or denture if you need to replace your extracted tooth. This prosthetic will look and function naturally so you can smile and eat with confidence.