Dental Crowns & Bridges – Boston, MA
Rebuild Your Smile for Life
One of the best things you can do for your smile is make sure it's stable and complete. If you have broken or chipped teeth, failing fillings, or are facing tooth loss, you may need to consider getting dental crowns and fixed bridges from our Boston, MA dental office. Our dental crowns are built to last and can even replace teeth by creating bridges.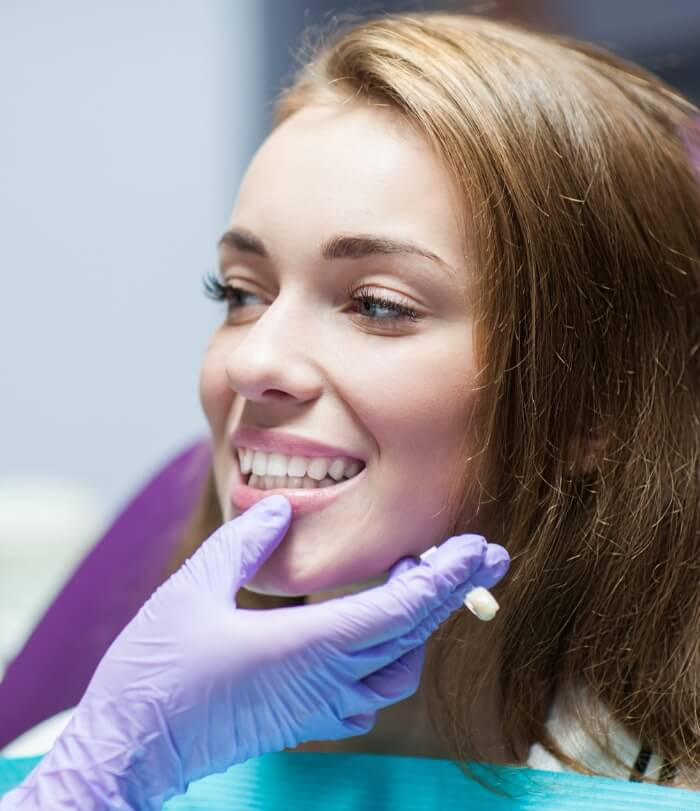 Why Choose Devonshire Dental for Dental Crowns & Bridges?
Every Restoration Is
100% Customized
Durable, Natural-Looking
Materials
Conveniently Located in the
Financial District
Understanding Dental Crowns & Bridges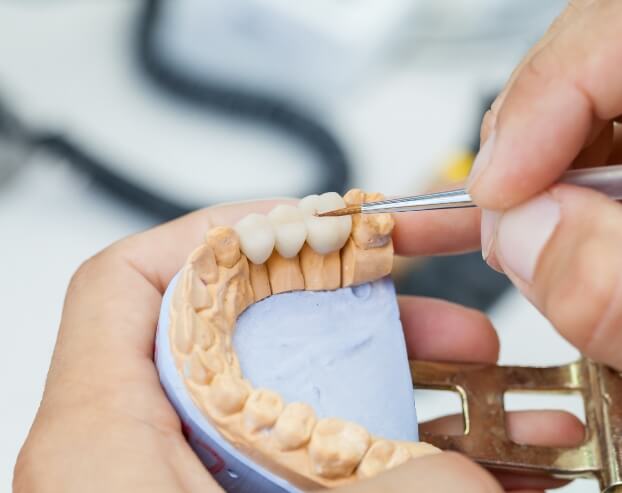 Our dental office has used crowns and bridges for years and years to help restore the health of damaged teeth. Why? Simply because they actually work. Sometimes they can be confused because they are similar treatments used for different purposes.
Dental Crowns Work to Strengthen Damaged Teeth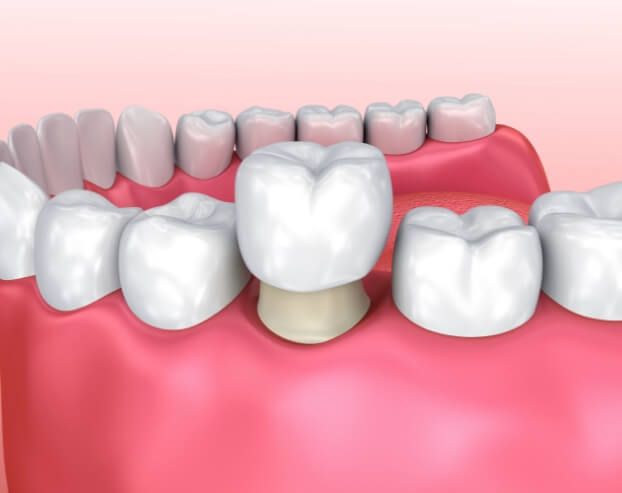 Thin, tooth-shaped coverings expertly crafted right in our Boston dental office, dental crowns are customized and meticulously crafted to fit right over the damaged tooth to instantly restore its form and function. Dental crowns can be used to solve many issues, including:
Holding pieces of a broken tooth together.
Restoring broken or worn teeth from damage.
Restoring severely decayed teeth to healthy, strong teeth.
Covering discolored teeth for a beautiful makeover.
Anchoring a series of dental crowns to create a dental bridge.
Typically, when you get a dental crown or bridge, you can expect to simply visit our dental office a couple of times. Within your few visits, we can prepare for, create and place your dental restorations. That's right. You'll experience a much more convenient, comfortable, and faster dental restoration process when you visit the experts in our dental office.
Dental Bridges Work to Replace Multiple Teeth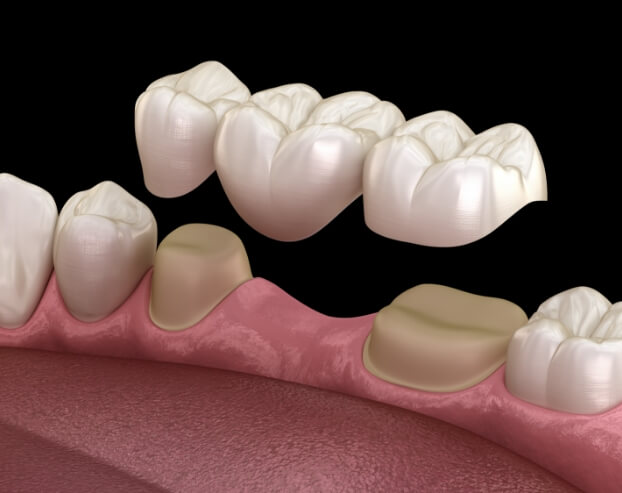 While crowns are used to cover an existing tooth, you can use dental bridges to replace consecutive missing teeth. A dental bridge is made up of a series of dental crowns that are secured to the natural tooth on either side of the gap. Dental crowns complete the chain on both sides and are bonded to your natural teeth to hold your restorations in place. As you probably guessed, this creates an actual bridge between the teeth. Your dentist is here to help you experience optimal oral health, and you can't do that with missing teeth!
Maintaining Your Dental Work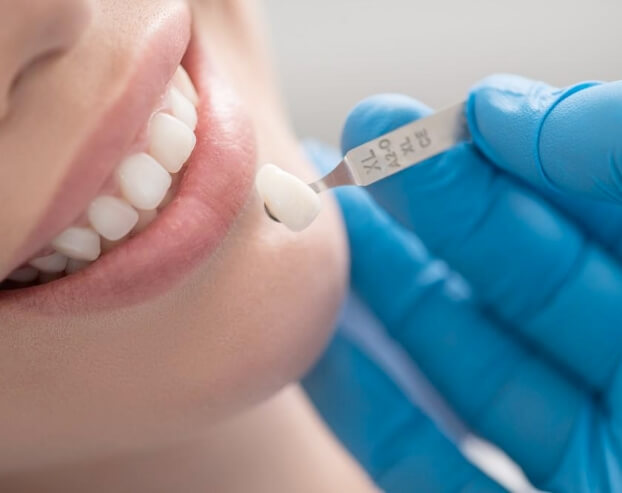 Once you've had your tooth restored with a beautiful crown or bridge from our dental office, it's just as important as ever for you to maintain excellent oral hygiene—don't worry—we're here to help! Simple brushing, flossing, and visiting your local dentist in Boston is all it takes to help your dental crowns and/or bridges last.
If you're in need of a smile restoration, or even if you have questions about how dental crowns or bridges may be able to help you, feel free to contact our dental office.