What are Dental Implants? – Boston, MA
Replace the Entire Tooth Structure
Constantly evolving innovations in dentistry make it possible for your teeth to last for longer than ever by combating the issues that often lead to tooth loss, like decay or infection. Unfortunately, despite the latest treatments and technologies, tooth loss it still a common problem. Nowadays, you have more options than ever to replace your missing teeth. Besides traditional solutions, you can also benefit from dental implants in Downtown Boston. Dental implants have quickly become the preferred solution to treat tooth loss because they are unlike any other prosthetic. You can enjoy a nearly perfect replica of your real tooth to enjoy results that look and feel natural.
What are Dental Implants?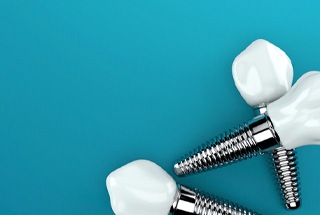 A dental implant is unique because it mimics your entire tooth structure, including the root. A traditional dental prosthetic only treats the portion of the tooth visible above the gum line. By going a step further, a dental implant provides unmatched advantages. Since you'll be rebuilding your tooth from the root up, you'll undergo a multi-step treatment process that may take several months to complete; however, you'll have a solution that can last for a lifetime.
You'll first need an initial consultation with your dentist in Downtown Boston to ensure you're a candidate for dental implants. After healing from any previous treatments, you'll be scheduled for your placement surgery.
Sedation or anesthesia is used to ensure your comfort as a titanium post is surgically placed into your jaw to act as a root. It will take several months for your bone to fuse to the post, at which point you'll have a second minor procedure to attach an abutment to the implant. This connects your custom-made restoration, which is carefully crafted to match the appearance of your natural teeth.
Important Dental Implant Facts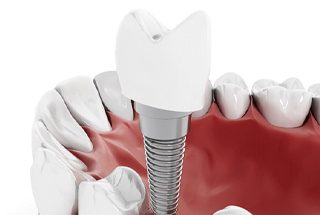 Although dental implants have only become popular over the last few decades, they've been used throughout history. Here are some interesting facts about the most successful solution to treat tooth loss:
The first dental implant dates back to 600 A.D., which consisted of a piece of shell that was hammered in the jaw.
In 1952, I. Branemark, a Swedish orthopedic surgeon, found bone naturally fuses to titanium, which led the way for the modern development of a dental implant.
Today, over 3 million people have dental implants in the U.S.
Over 500,000 people choose dental implants annually.
You'll regain as much as 70% of your natural biting force because dental implants don't rely on other teeth for support.
Dental implants are the most reliable tooth replacement option with over a 95% success rate.
Dental implants are the only treatment to stimulate bone growth in your jaw after losing 1 or more teeth.
Contact Us Today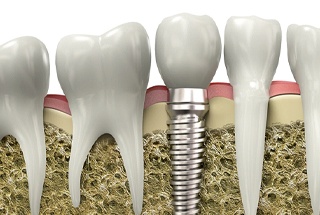 If you've lost a tooth or two over the years, you don't need to settle for anything less than the best. You can enjoy a solution that looks and feels natural for a true investment in your smile. Contact our office today to schedule your consultation for dental implants.