June 14, 2018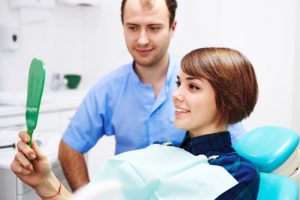 When you look in the mirror, do you focus on your imperfect teeth? Although it may feel isolating to live with cosmetic flaws, you are not alone. In fact, it is estimated that one-third of adults are dissatisfied with how their teeth look. While you know that your cosmetic dentist in the Financial District can improve their appearance, you are concerned about the cost of the procedures. You have dental insurance, but you are not sure if you can use it for your treatments. Generally, elective procedures are not covered; however, there are times when your coverage may pay for certain aspects of your treatment.

Can I Use My Dental Insurance for Cosmetic Dentistry?
The American Dental Association considers procedures such as braces, porcelain crowns, veneers, bridges, and bonding to be cosmetic treatments; however, they can overlap into other areas of dentistry as well. As a result, your insurance may pay for a portion of their costs if they are needed to improve the structure of a tooth or your overall oral health. Depending on your specific policy, your insurance carrier may cover as much as 50% of the treatment.
Which Procedures May Be Covered?
To use your dental insurance for cosmetic treatments, they must be deemed necessary to improve your oral health. As a result, there are some procedures that are not covered, which typically include teeth whitening, gum contouring, or shaping.
Procedures that may be covered can include dental bonding, such as if a tooth has chipped or broken; however, bonding to improve the appearance of an undamaged tooth will not be covered. The same concept applies to porcelain crowns and veneers. For them to be covered, they must be used for preventive or restorative purposes.
When your dentist determines that a cosmetic treatment is in your best interest to improve your oral health, such as dental implants or orthodontics, you can expect your policy to cover a percentage of the treatment. That amount will vary depending on your specific policy.
How Can I Pay for the Services?
If you have any remaining out-of-pocket expenses after maximizing the value of your dental benefits, your dentist in the Financial District will offer payment options to reduce any financial burden. In addition to major credit cards, checks, and cash, many also accept third-party financing with CareCredit. This will allow you to get the smile of your dreams while staying within your budget.
During your initial consultation, your dentist will create a customized treatment plan and discuss what aspects of the procedures may be covered by your insurance. If there is any remaining balance, they will discuss your payment options.
Get a Beautiful Smile Today!
If you are ready for flawless teeth, your cosmetic dentist can help. Schedule your consultation for a beautiful smile today!
About Devonshire Dental Associates
Devonshire Dental Associates strives to help our patients maintain their best smile. In addition to general dentistry, we offer the cosmetic solutions you need to improve your confidence. We work with leading dental insurance providers to keep the cost of care affordable. If you are ready to invest in your smile, contact our office today to schedule your consultation.
Comments Off

on Can I Use Dental Insurance to See My Cosmetic Dentist in the Financial District?
No Comments
No comments yet.
RSS feed for comments on this post.
Sorry, the comment form is closed at this time.