November 24, 2018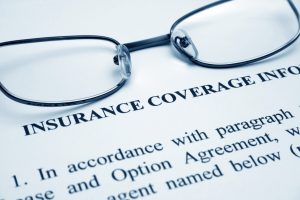 At the end of the year, your to-do list is probably pretty full, but if you want to make the most of your dental benefits, it may be time to add one more thing to your end-of-year tasks – a dental office visit. If you haven't already visited the dentist two times in 2018, you should call to schedule your second appointment before the end of the year. These six month dental exams and teeth cleanings are essential to keeping your smile healthy and maximizing your dental insurance coverage.

Dental Insurance Basics
Every dental insurance policy is different because you and/or your employer have the opportunity to make plan elections that determine your coverage. However, apart from the specific treatments they cover, dental insurance policies work in much the same ways. You pay a monthly plan premium, and in exchange, your insurer covers a percentage of the cost of necessary preventive and restorative dental treatments. While all plans vary, most providers offer some combination of the following coverage:
80 to 100% coverage – preventive dental care
50 to 70% coverage – minor restorative dental care
25 to 50% coverage – more advanced restorative dental care
Maximizing Annual Dental Benefits
Dental insurers (and our dentistry team) emphasize the importance of preventive care. In order to keep your smile healthy and receive the greatest percentage of dental insurance benefits, patients should visit their dentist at least two times a year for dental checkups and professional teeth cleanings. In many cases, your insurance will cover these periodic visits completely, and they minimize your risk for developing serious oral health conditions that are costlier to treat and typically receive less coverage from your insurance plan. In addition to visiting the dentist twice a year, it's important to know your plan's maximums and communicate with your dental office team to understand benefit usage and available coverage before beginning any dental care plan.
Meet the Devonshire Dental Associates
At Devonshire Dental Associates, we offer a variety of dental care options to meet every patient's oral health needs. In our Boston dentistry practice, we deliver healthy smiles with affordable treatment options, and our team members will make processing and filing dental insurance claims a completely stress-free experience. When you're ready to get started, call our Boston dental office to schedule an appointment. One of our knowledgeable team members will be happy to work with you to make the most of your dental insurance benefits from your very first appointment. We can't wait to see your smile.
Comments Off

on Use Your 2018 Dental Insurance Benefits
No Comments
No comments yet.
RSS feed for comments on this post.
Sorry, the comment form is closed at this time.