February 7, 2019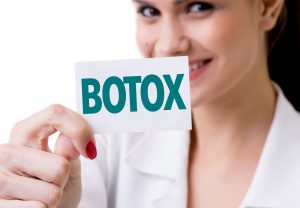 When you think about Botox in Downtown Boston, the first thing to come to mind is often its benefits for resolving wrinkles and fine lines. Although it is a preferred cosmetic treatment to maintain a youthful appearance, it offers a diversity of advantages elsewhere. Now, Botox is routinely found in dental offices because it can help treat a variety of issues, like disorders of the temporomandibular joint, which connects your jaw to your skull. You can enjoy the therapeutic benefits of the infections with a simple trip to your dentist.

What is Botox?
Botox is an FDA-approved injection derived from Clostridium botulinum. Although it is a powerful toxin, the strain used for therapeutic and cosmetic purposes is purified for safety. Injecting Botox into specific muscle groups temporarily paralyzes them. It prevents nerve signals from reaching the muscles. This prevents them from contracting.
Besides temporarily paralyzing muscles, Botox also affects the sensory neurons in nerves. As a result, this blocks receptors that can cause you to feel pain, making it the ideal solution to help those living with chronic pain.
Botox in Dentistry
Although you typically think about Botox restoring a youthful look, it now holds a commonplace in dental offices across the country. It is beneficial in treating a variety of issues, such as:
Bruxism
Bruxism is a condition that causes you to grind and clench your teeth while you are sleeping. Often, you are not aware you are doing it until after symptoms occur, like jaw pain, headaches, or loose teeth. The Journal of International Oral Health now suggests Botox to help treat bruxism. The injections can correct the involuntary muscle contractions to protect your dental health while stopping your discomfort.
TMJ Disorders
The temporomandibular joint is a hinge connecting your jaw to your skull on either side of the face. When the joint functions incorrectly, it is known as a TMJ disorder. This can cause a variety of complications, like difficulty opening and closing the mouth, facial pain, and headaches. Botox can help take the strain off the joints while also blocking pain signals.
Is Botox Right for Me?
When administered by a trained and qualified Downtown Boston dentist, Botox is safe and effective; however, you will require an initial consultation to ensure it is right for you. With a customized treatment plan, you can enjoy results that last three to six months.
Stop Your Pain Today
Whether you are living with the pain of bruxism or a TMJ disorder, Botox may be the answer for you. Ask your dentist about it during your next appointment for a cleaning and checkup.
About Devonshire Dental Associates
Devonshire Dental Associates believes your best smile can last for several years. We provide the latest advancements in dentistry to promote your dental health while also improving your quality of life. Our team is qualified to administer Botox and dermal fillers for specialty treatments. Contact our office today to learn more.
Comments Off

on Why Does My Dentist Offer Botox in Downtown Boston?
No Comments
No comments yet.
RSS feed for comments on this post.
Sorry, the comment form is closed at this time.