January 12, 2019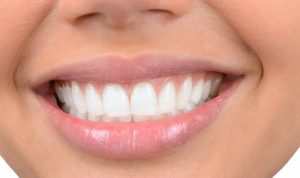 When the cameras start flashing, do you show off your smile or do you hide it? Many people don't smile in photos or avoid them altogether because of the flaws in their grin. So, if this sounds like you, you're not alone. Your grin is an important tool to give you confidence and make good first impressions, but if it's full of chips, cracks, discoloration, and more, you may lose some of that much needed self-esteem. Thankfully, your cosmetic dentist in the Financial District can give you the smile of your dreams so you can dazzle in the new year.
What is Cosmetic Dentistry?
Cosmetic dentistry uses a wide-range of services to enhance the appearance of your smile. While many of its procedures give you various health benefits, cosmetic dentistry's main purpose is to give you a more aesthetically pleasing grin.
There are many services you could benefit from, but here are some of the most popular treatments you should consider for a new smile in 2019:
Porcelain Veneers
Porcelain veneers are a borderline-magical cosmetic procedure that can give you a movie star grin. These thin shells of dental porcelain are bonded to the front surfaces of your teeth to conceal a wide-range of flaws like chips, cracks, gaps, stains, and more. Plus, dental porcelain is stain-resistant, so it'll be much harder to discolor your new smile.
Teeth Whitening
If you have stains or discoloration on your teeth, don't worry! Professional teeth whitening is safer and more effective than over-the-counter products. In just one quick and easy appointment, you can expect to see a smile that is several shades whiter. This service is especially popular around January because patients want to start the year off with a dazzling smile.
Direct Bonding
If you have small flaws like chips or cracks, direct bonding is perfect for you. This quick, easy, and affordable treatment is a great way to improve minor imperfections in your grin. Your dentist in the Financial District will apply tooth-colored resin to the flawed part of your smile and sculpt it into a natural-looking part of your grin.
Invisalign
Do you have misaligned teeth? If you've been wanting to correct crooked teeth but don't want the hassle and discomfort of braces, Invisalign treatment is right for you. Using a series of clear plastic, almost invisible aligning trays, your dentist can gradually shift your teeth into place. This straightening system is the most discrete and comfortable way to get a beautifully aligned smile. And, the best part is that the aligners are completely removeable, so you can eat whatever you want without worrying about damaging your orthodontics.
Does it sound like cosmetic dentistry is right for you? Contact your dentist to get started on a new and improved smile in 2019.
About the Practice
At Devonshire Dental Associates, we have a team of 5 dentists with a passion for providing quality care. They take pride in offering cosmetic services to beautify smiles. For any questions, they can be contacted through their website or by phone at (617) 350-7474.
Comments Off

on Improve Your Smile with a Cosmetic Dentist in the Financial District
No Comments
No comments yet.
RSS feed for comments on this post.
Sorry, the comment form is closed at this time.