March 20, 2019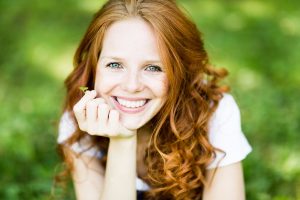 As the weather warms up and the flowers bloom, now is the perfect time for spring cleaning. While you focus on your home and cutting unnecessary clutter from your life, what about your teeth? Now is the ideal time to schedule a spring cleaning with your dentist in Downtown Crossing. Devonshire Dental Associates makes it easy to get the routine care you need from our convenient location for high-quality services.

Power of Prevention
You may think brushing and flossing are enough to keep your smile healthy, but they are not. The American Dental Association also recommends you visit your Downtown Boston dentist twice a year for a cleaning and checkup. Unfortunately, one-third of Americans have not seen their dentist in the past year. In addition, 42% of Americans do not visit their dentist as often as they would like.
There are several issues that keep people from seeing their dentist. Among the leading reasons are schedule conflictions, affordability, and availability of services. At Devonshire Dental Associates, we strive to break the barriers that stand in your way of getting the care you need for a healthy smile.
Routine dental care allows us to monitor your oral health to detect areas of concern sooner. This lessens the need for an invasive treatment in the future. Semi-annual cleanings also allow us to remove harmful accumulations on your teeth that can lead to preventable issues, like tooth decay or gum disease.
Convenient Location & Office Hours
Your life is busy enough. We understand you do not have the time to travel far from your home or workplace for dental appointments. We are conveniently located within walking distance from many businesses in Downtown Crossing. This makes it easy to schedule your appointments. We also have flexible office hours to accommodate your busy life.
Affordability
Many people are worried about a large dental bill, which is why they delay their appointments. Did you know routine care actually lowers your dental expenses? In fact, every $1 spent on prevention can save you $8 to $50 on restorative and emergency services. We make it easy to get the affordable care you need because we are in-network with many leading insurance carriers. We help you maximize the value of your policy to reduce the amount you need to pay out-of-pocket.
Complete Services
Your oral health needs constantly change over the years. We strive to keep everything you need for a healthy smile in-house. We offer all the services you depend on through all stages of life from one location. This not only saves you time and money, but it also allows you to benefit from one caring dental team over the years.
As you enjoy the changing of the seasons, do not forget to spring clean your smile with Devonshire Dental Associates.
About Devonshire Dental Associates
Devonshire Dental Associates is committed to helping you maintain your best smile. We offer the complete services you need from a convenient location to help you reach your oral health goals. If you need a cleaning and checkup, contact our office today to schedule your appointment.
Comments Off

on Spring Clean Your Smile with Your Dentist in Downtown Crossing
No Comments
No comments yet.
RSS feed for comments on this post.
Sorry, the comment form is closed at this time.