June 20, 2019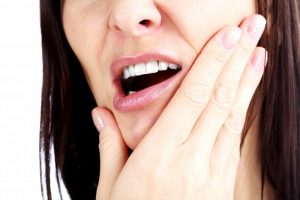 You probably know that Botox is a popular way to reduce signs of age, but did you know that it can actually help with certain forms of jaw pain? A hurting jaw could be the sign of what's known as a TMJ disorder, which can make daily life inconvenient. Fortunately, there are several forms of therapy to pursue, and while the use of Botox in these treatments is experimental, it's so far been shown to be effective. Learn how Botox in Downtown Boston can do more than reduce wrinkles.
What is a TMJ Disorder?
The temporomandibular joint, or TMJ, is located on either side of your head just in front of the ears. It's what connects your jawbone to the rest of your skull. Sometimes, this joint can become displaced, or it might become overworked due to grinding teeth. The result can be tension headaches and sharp pains in the jaw; other symptoms can include an ache around the ears, difficulty chewing, lockjaw, or a clicking sound when opening your mouth.
How Can Botox Treat TMJ?
Botox works by blocking signals from the nerves to the muscles, meaning they can no longer contract. This can help relieve tension by halting the unconscious jaw movements that can cause headaches.
The treatment is a simple, non-surgical procedure that can be usually be completed in 10 to 30 minutes. Sometimes, multiple injections may be necessary. Many patients will experience relief from muscle tenderness almost immediately, and as a bonus, wrinkles in the affected area will start diminishing within 24 or 48 hours.
How Often Will I Need Botox Treatments for TMJ?
The downside of Botox is that it's not permanent. How long it lasts depends on your individual metabolism. Typically, pain relief will last for about 3 to 6 months, though it can potentially last longer if injections are done often enough.
Even though the relief is temporary, this can give you time for other treatments that can help your TMJ. For example, if you grind your teeth due to stress, techniques such as yoga and meditation can be effective, and they tend to be easier without the distraction of jaw pain.
It should be noted, however, that there's a possibility that Botox can become less effective over time due to the body developing antibodies for the toxins used. This could possibly be delayed by only using the lowest effective dose possible over the longest possible intervals of time.
Remember that TMJ disorders can have multiple causes, so Botox won't necessarily be the most effective option in every situation. Your dentist in Downtown Boston can let you know what your options are and help you pick the one that's right for you.
About the Practice
At Devonshire Dental Associates, three dentists, a periodontist and an endodontist combine their areas of expertise to give patients comprehensive care in one location. They offer Botox as a possible solution for TMJ as well as a cosmetic treatment. To schedule an appointment, visit their website or call (617) 350-7474.
Comments Off

on How Often Should I Get Botox in Downtown Boston for TMJ?
No Comments
No comments yet.
RSS feed for comments on this post.
Sorry, the comment form is closed at this time.