July 31, 2019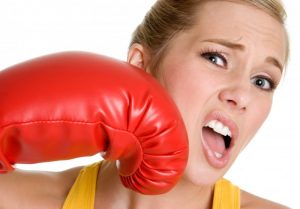 You're catching up with some old friends from high school. You've gone out for dinner and drinks, and now you're all hanging out in your backyard. Someone suggests tossing the old pigskin around. You break out the football and everyone has a great time. At least, until someone tackles you a little too hard. As you stand back up, you feel a searing pain in your mouth. You spit only to realize you've knocked out a tooth! This is when you need to call your emergency dentist in Seaport District. Let's look at what else you need to do, and what happens if the tooth can't be reattached.
What to Do When You Knock Out a Tooth
The first thing you should do after you've knocked out a tooth is call your dentist in Seaport District. Tell them one of your teeth is missing, and they will do everything they can to see you as soon as possible. If you can see your dentist within an hour of losing the tooth, it will have a high chance of being successfully reattached. There are some things you can do until you see your dentist.
Pick up the lost tooth by its crown, or the part you chew with, and gently rinse it clean with warm water. Then, try and place the tooth back into its socket if you can. If not, you can hold your tooth in between your gums and cheek. You could also place it in a container of milk or a solution of salt and water. The most important thing is to keep the tooth moist.
Replacing a Missing Tooth with a Dental Implant
If you have the misfortune of losing your tooth, your best option is replacing it with a dental implant. A dental implant is a titanium post that is surgically inserted into the jawbone. It's designed to mimic the structure of the root of a lost tooth. It's the only tooth replacement method to replace the tooth root instead of just the crown. This means it comes with several cosmetic and health advantages over other methods of replacing teeth like bridges and dentures.
Benefits of Dental Implants
Dental implants come with several benefits, such as:
Better oral health: Bridges require placing pressure on surrounding teeth to hold the bridge. Nearby teeth do not need to be altered to support the implant, so the rest of your teeth can stay just the way they are.
Durability: Implants are meant to last for decades, and with proper care they can last the rest of your life.
Easier eating and talking: Dentures can slip and slide around, making speaking and chewing difficult. Dental implants stay exactly where they are, so you can go about your day not worrying about them moving.
Losing a tooth isn't fun, but thanks to dental implants, it doesn't have to be the end of the world. If you knock out a tooth, be sure to contact your emergency dentist as soon as possible.
About the Author
Dr. Dean Levy achieved his Doctor of Dental Surgery degree from Boston University School of Dental Medicine, where he graduated magna cum laude. He is a member of the American Dental Association, the Massachusetts Dental Society, and the North Shore District Dental Society. If you have lost a tooth or are interested in dental implants, contact Dr. Levy at (617)-350-7474.
Comments Off

on Knocked Out a Tooth? Visit Your Emergency Dentist in Seaport District
No Comments
No comments yet.
RSS feed for comments on this post.
Sorry, the comment form is closed at this time.