December 15, 2018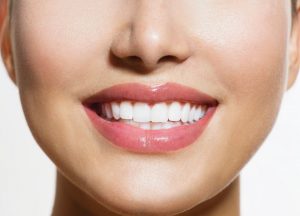 The holidays will bring in their fair share of family members and childhood friends, but that's not all it will bring. It also means many more photos will be taken, and if you consider yourself a social individual, having a beautiful smile can make a difference. If you care about your appearance and are even avoiding social gatherings because of it, you should know that solutions are out there to help people just like you.
Whether your smile is stained or you've got wrinkles, whitening and Botox in Downtown Boston can help!
Teeth Whitening Solutions for a Brighter, Whiter Smile
Over the years, many kinds of food and beverages can lead to extrinsic stains on teeth. However, these stains can easily seep inside of enamel and become impervious to daily brushing and flossing. That's why dentists often recommend brushing after consuming staining substances.
With in-office whitening treatments, you can manage these intrinsic stains and break down discolored molecules deep inside your enamel. If you take medications or simply carry genetics that affect the color of your smile, they can treat those as well! In just one hour and one appointment, you can get a truly brighter smile just in time for the holidays!
Of course, take-home whitening solutions are also ideal for those who are on the go for the holidays or simply don't have time to schedule an appointment. Over the course of two weeks, you'll obtain a smile that is several shades brighter, just like if you had received treatment in the office!
Botox and Dermal Fillers Improve Your Appearance
You may have heard of Botox for it's use in individuals with muscle spasms and facial pain. However, doctors have been using it to help those with wrinkles for decades! Botox is designed to prevent unconscious movements that lead to fine lines and wrinkles. What makes them ideal is their quick treatment time (only one appointment needed) and their longevity. Botox injections can last as long as four to six months before needing retreatment.
Additionally, patients can benefit from dermal fillers to improve their facial appearance. As you age, the rate at which your body produces collagen begins to diminish. This allows lines to form around the nose and mouth, making you appear older than you actually are. These fillers are placed directly underneath the skin and typically last for about four months before requiring retreatment
While both treatments offer two different approaches to improving your appearance, you can conveniently expect both when you visit a dentist. If you aren't sure if either Botox, dermal fillers or teeth whitening in Downtown Boston is right for you, schedule an appointment today!
About the Author
Dr. Althea Angel has been practicing dentistry for over 30 years. She thoroughly enjoys helping people improve their health, appearance and confidence. Dentistry allows her to do exactly that via cosmetic treatments like Botox and teeth whitening. To learn more about her numerous years of additional education on cosmetic dentistry or about her practice, you can contact her through her website.
Comments Off

on How Whitening and Botox in Downtown Boston Can Boost Your Smile!
No Comments
No comments yet.
RSS feed for comments on this post.
Sorry, the comment form is closed at this time.