April 17, 2020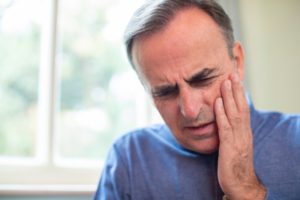 When encountering a great deal of pain as a result of a dental emergency, the reaction for many is to go straight to the hospital's emergency room. After all, extreme pain can be treated and there's no reason to sit at home when you could be getting much needed care by a medical professional. However, with a pandemic on our hands, the emergency room may not be your best option. While your dentist office may be temporarily closed to help prevent the spread of COVID-19, the majority are still open for emergency care. Your emergency dentist in downtown Boston would be happy to treat your urgent dental needs!
Why Should I Avoid the Emergency Room for Dental Emergencies?
In the time of COVID-19, there are several reasons to avoid the emergency room if at all possible. With most dentists open to help with dental emergencies, a trip to the ER is an unnecessary step that could put yourself and others at risk. Here are a couple reasons why:
Transmission Risk: The ER is a place people go where they are sick, and unfortunately, many people have falling ill with COVID-19. Exposing yourself to an environment where many sick people find themselves every day significantly increases your risk of getting sick yourself. This also increases the risk that you could spread the virus to others, especially people who are at higher risk of falling ill, even if you are not showing symptoms.
Overwhelmed Hospital Staff: Because of the spread of the virus, many hospitals are finding themselves overwhelmed with many more patients than they are accustomed to. By avoiding the ER with situations that can be treated elsewhere, the people who are requiring emergency care as a result of the virus and other serious conditions can be attended to quicker. This keeps the hospital staff from becoming more overwhelmed than they already are.
What Kind of Emergencies Can My Dentist Treat?
There are many different problems that your dentist would consider urgent and requiring immediate care. Some of them include:
A broken / fractured tooth
Serious toothaches
A partially dislodged tooth
A knocked-out tooth
Oral bleeding
Injuries to the gum tissue
Jaw injuries
Object stuck between the teeth
Damaged restoration (such as a crown or filling)
Even though times are uncertain, there is absolutely no reason you should be sitting at home in pain as a result of a dental emergency. Give your dentist a call, and they will be happy to help you get back on your feet!
About the Practice
Devonshire Dental Associates, located in Boston, features the talents of both general dentist and specialists to ensure all patients have their needs met. They make certain that they're always available to help you with your dental needs, including emergencies during this uncertain time. For more information, visit their website or call (617) 350-7474.
Comments Off

on Dental Emergency During COVID-19 Pandemic? Call Your Dentist
No Comments
No comments yet.
RSS feed for comments on this post.
Sorry, the comment form is closed at this time.